The Los Angeles metro area is currently the most crowded and unaffordable place to live in the U.S., but United Way of Greater Los Angeles and its partners are working to change that. One and a half million people are living in poverty and struggling to maintain their stability.
Thanks to the support of Apple, United Way of Greater Los Angeles (UWGLA) has now closed Phase 1 of the Affordable Housing Initiative (AHI), a multi-phase social impact fund that supports the creation of affordable housing for individuals and families who are unhoused or at risk of falling into homelessness.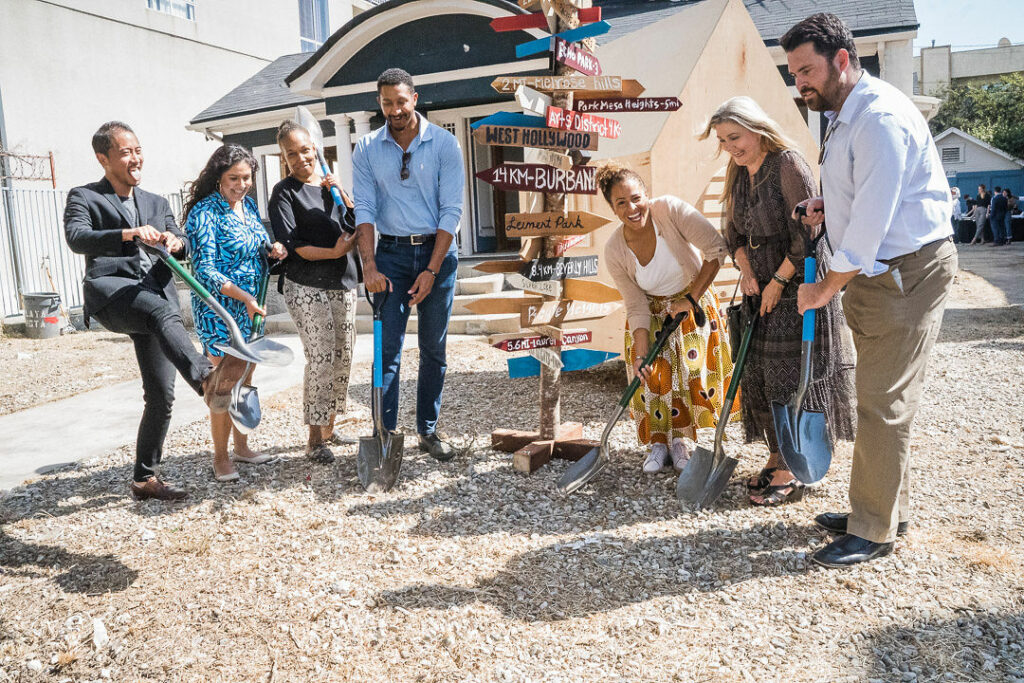 Apple has provided the final tranche of capital to close Phase I of the $62 million fund with support from U.S. Bank, Kaiser Permanente, and the Conrad N. Hilton Foundation, financing the development of 429 beds for people experiencing housing insecurity. Apple's investment is going directly into funding the construction of two housing projects that will benefit homeless youth and low-income families in Los Angeles.
"Affordable housing is one of the cornerstones of thriving communities, and we are proud to work with partners across the state to help support new housing developments that bring stability and dignity to individuals and families," said Kristina Raspe, Apple's vice president of Global Real Estate and Facilities. "We're proud to team up with United Way of Greater Los Angeles as part of their Affordable Housing Initiative Fund, and we're thrilled to see two projects that will directly impact housing homeless youth and low income families move towards construction."
As more households are overcrowded in Los Angeles than in any other large U.S. county, according to an L.A. Times analysis of census data, UWGLA created and launched AHI in July, partnering with Genesis LA and utilizing a unique racial equity bond designed by U.S. Bank. The new initiative offers an innovative approach through streamlined development and cost-effective construction.
"The Affordable Housing Initiative is building homes and opening doors faster than ever before, at rents that working Angelenos can afford," said Elise Buik, President & CEO of United Way of Greater Los Angeles. "Housing and homelessness are the biggest crisis facing our region, and the work together of business and nonprofit leaders, philanthropic partners, and caring individual donors can give us hope."
This innovative initiative will fund approximately more than 10 developments, with units under construction today expected to rent for less than $1,000 per month to serve people experiencing homelessness and at risk of entering homelessness. All AHI homes will offer tenant services including mental health services, financial literacy, drug treatment, childcare, or workforce training programs.
Among the other projects funded by United Way of Greater Los Angeles' AHI is a development that will serve Boyle Heights and East LA transition-age youth, through service provider Jovenes. The project is spearheaded by Fideicomiso Comunitario Tierra Libre, a community land trust that secures and preserves quality and affordable housing for low-income residents in partnership with Restore Neighborhoods LA, Inc.
"These strategies are essential because they empower residents to stay in their neighborhood, build collective generational wealth, and define the future of their community," said Roberto Carlos Garcia-Ceballos, Co-Director of Fideicomiso Comunitario Tierra Libre. "With AHI, we can keep housing affordable forever and strengthen the fabric of our unique communities."
The fund will also support the construction of apartment buildings including sites in Koreatown, Chinatown, and LA Trade Tech, Little Tokyo, Wilmington, South Central, and other neighborhoods. Some of those projects will have a development cost per unit in the low $200,000 range, and residents will save around $6,000 annually in rent over comparable units.