United Way of Greater Los Angeles's efforts to increase the supply of affordable housing are bearing fruit on a number of fronts. In El Monte, an innovative construction method making its debut will provide a home for 18 people coming off the streets. Meanwhile, affordable housing permitting is moving to the front of the line at Los Angeles City Hall where cuts to red tape will bring hundreds of units into the pipeline quicker than ever before.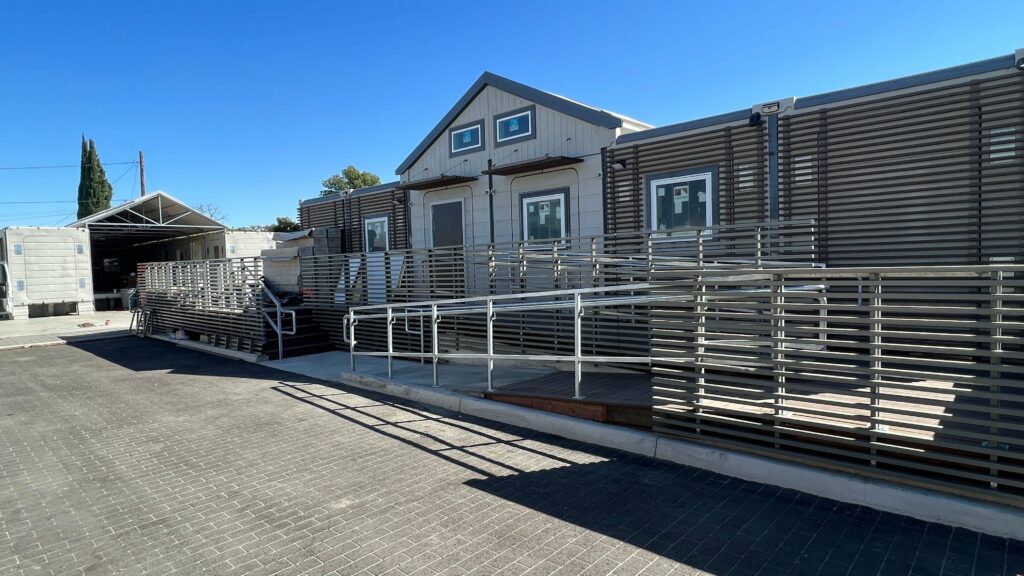 UWGLA's Accelerating Permanent Supportive Housing competition supported LifeArk, a modular housing manufacturer that is now building its first permanent supportive housing project in El Monte. The three-building complex will house a total of 19 people including a property manager. It will also spotlight LifeArk's newly developed building technology, using prefabricated building components that can be assembled on-site, allowing homes to be mass-produced quickly and inexpensively. The total development cost of this PSH project is under $190K per unit.
LifeArk manufactures these components out of molded plastic in a factory, designed to fit together like a jigsaw puzzle. Originally designed as a response to flooding along the banks of the Amazon River, LifeArk's technology is resistant to natural elements, can be easily transported, and can be recycled when it reaches the end of its useful life. Different sizes and configurations can create a range of building types, from a single home to an entire community, and 19 of LifeArk's building models have so far been approved by the California Department of Housing and Community Development. The company is currently developing a two-story demonstration senior citizens' home in Palmdale and an accessory dwelling unit (ADU, or small unit add-on) to an existing property in Fullerton.
The next phase of LifeArk's work will be to take advantage of global production focus to increase production exponentially — from 50 housing modules per month at its factory in Madera, California to a total of nearly 3000 modules. The company will also shift its focus away from project development to focus exclusively on manufacturing housing modules to make them available to all developers.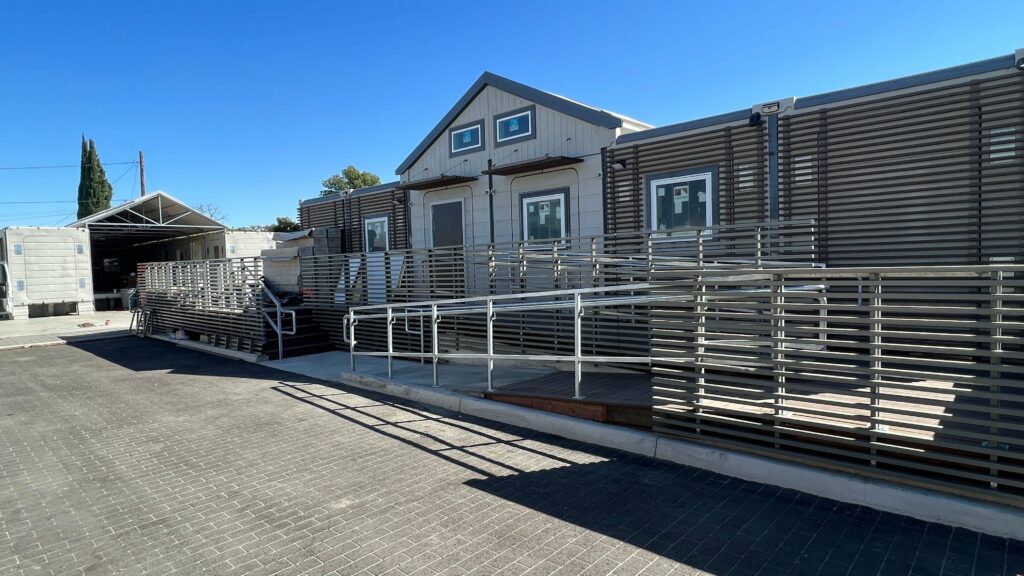 "Our modular technology is proving that it can provide secure, comfortable housing quickly and cheaply, making it possible to change thousands of lives here and abroad," said Charles Wee, the founder and principal designer of LifeArk. "This work is only possible because UWGLA invested in us. That lets us bring this technology from the design stage into the real world, and we're about to start seeing dividends in the form of changed lives."
In Los Angeles, Mayor Garcetti recently issued Executive Directive 30 (ED 30), which calls upon multiple L.A. City departments to streamline permitting and approval processes for all housing developments and to prioritize those that meet affordability targets. These actions, which come in part out of collaboration with UWGLA, mean that qualifying affordable housing projects are now approved 68% faster than other housing projects at the Department of Building Services, 88% faster at the Department of City Planning, and 32% faster at the Department of Water and Power. As a result, affordable housing units are coming online faster than ever before, making this vitally needed housing available to serve low-income tenants and people experiencing homelessness.
Taken together, these two initiatives represent promising openings for Los Angeles's housing ecosystems — and the welcome fruits of UWGLA's constant push for creative solutions to bring more Angelenos home.