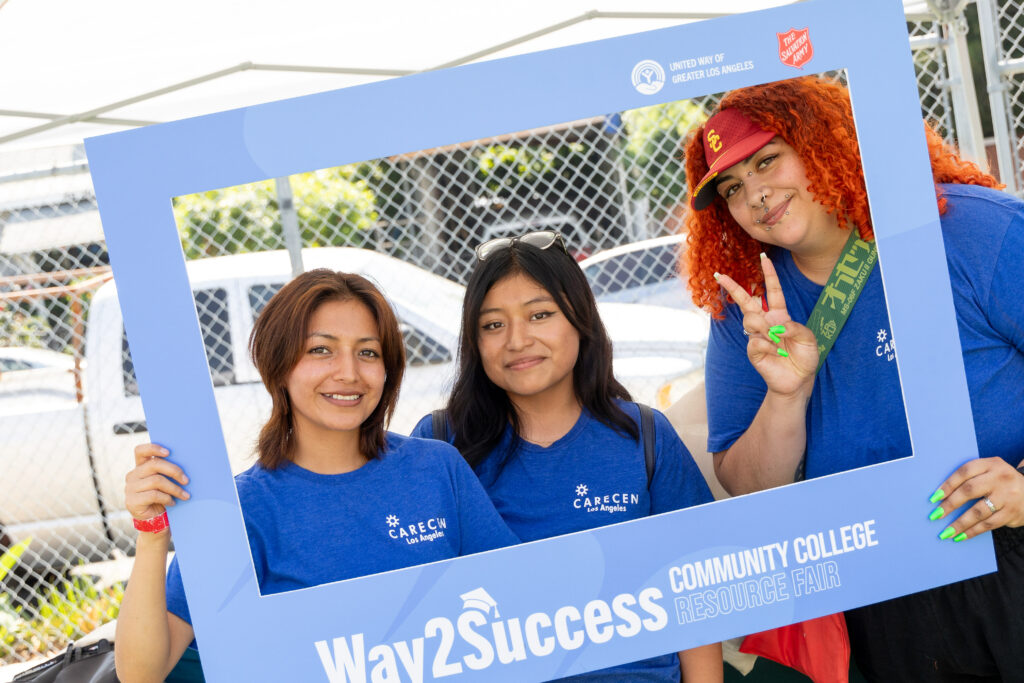 When people migrate to another country, leaving behind everything they know in search of a better life, finding a place that can give them a welcoming hand and connect them with essential resources means everything. That's what CARECEN has offered to the Pico-Union community for the past 40 years.
The Central American Resource Center, better known as CARECEN, was founded as a refugee center providing critical relief to Central American immigrants fleeing from Central America during the Civil War. Throughout the years, it has evolved to provide immigration integration programs, such as legal services and other programs to foster civic participation and community engagement on immigration policy, education reform, and workers' rights.
When the COVID-19 pandemic deeply affected communities of color and immigrant families in Los Angeles, CARECEN stepped up, going back to its core mission of providing emergency relief in those dire times.
"Our community really comes to us during times of crisis, during COVID, they don't go to government entities, they don't go to the city, the county. In fact, government entities come to us to help steward any resources that they have for our community," said Lissa Morales, Development Manager at CARECEN.
Morales noted that CARECEN was born out of a crisis four decades ago and continues "helping steward a new wave of immigrants fleeing from really similar circumstances, if not worse. It does kind of feel like it's returned to what our mission is."
United Way of Greater Los Angeles proudly awarded CARECEN with funding through our 2022-2023 Community Care and Power funding opportunity, which sparked a new neighborhood-level effort at UWGLA. Its goal is to ensure every neighborhood has the systems, spaces, and resources to create its own solutions to the crisis and build shared prosperity. CARECEN was one of the 87 awardees of the Community Care and Power Network investment of $2,850,000 last year.
Morales shared the partnership with United Way of Greater Los Angeles has always been stronger during disaster relief efforts, but it goes beyond that. The grant helped deliver disaster relief but also provided essential resources for educating newcomer migrant youth.
"It's been a long relationship. The funding we get helped to leverage our rapid response efforts to COVID, and also specifically helped empower and support recently arrived migrant youth because we've done a lot of work, a lot of training, especially to LAUSD, school counselors, and staff on how to best support newcomer youth."
CARECEN is also part of a new Asset Mapping initiative that UWGLA is launching in the Pico-Union community. Our partnership with local organizations is part of our shift to work closely and intentionally with community partners as we build prosperity projects of collective ownership and strengthen mutual aid efforts at the hyper-local level.
"We're really excited about the possibilities of this partnership, given the new focus and priorities that they're placing specifically in Pico-Union," Morales said. "So we think there's a lot of work to do there to help support our community together."
"Part of the work that we're doing now is to leverage the existing strengths of communities to build prosperity projects owned by the community, for the community, so we are very excited to start this work in Pico-Union," said Rudy Melendez, UWGLA Community Prosperity Network Manager.
Morales also shared that the funding from last year helped them support their ongoing initiatives, such as the parent and youth center, where parents learn how to advocate for their kids and navigate the LAUSD school system.
"We've been able to sustain some of the initiatives we've had for more than a decade, like our parent leadership program, our Youth Leadership Program, our Early Head Start, and also our Day Labor Center based on the Pico-Union," she said. "We wanted to ensure that day laborers seeking jobs were being provided a fair wage, that there wasn't any wage theft or any shadiness going on so that they were being given that economic opportunity."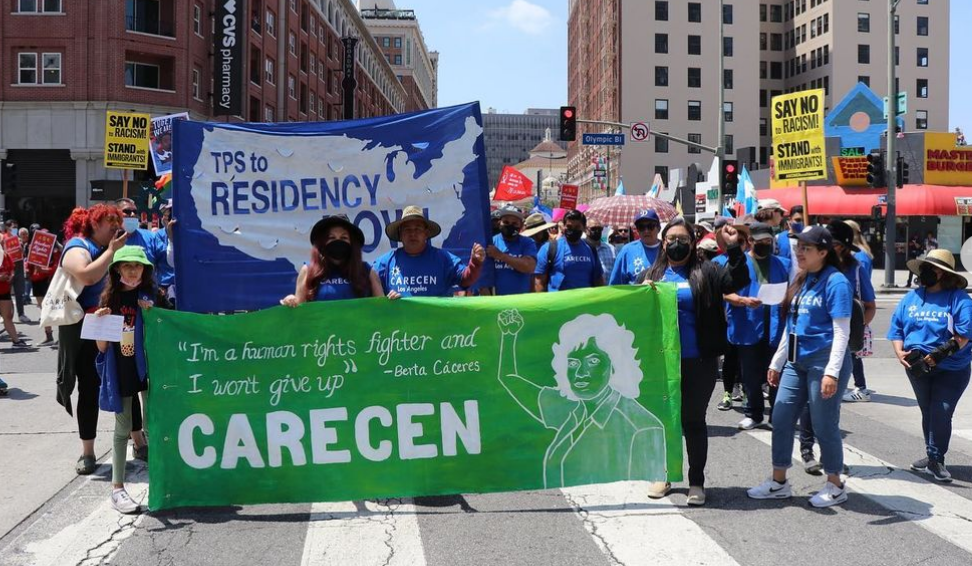 She mentioned how proud she is that Los Angeles is a sanctuary city that continues to welcome folks with as much dignity, compassion, and humanity as possible.
"I don't know the full dynamic of what's happening in other cities that are also facing this issue, but I do feel proud that LA is showing that we're able to work together very well, and it's because of the resources, investments, and confidence that the elected officials, the community members, and donors alike have placed in organizations like us because, you know, we've stepped up time and time again."
"It's all about empowering the community so that they can feel that they are agents of change, not only in their own lives but also in their community," Morales said.

STAY CONNECTED WITH UNITED WAY OF GREATER L.A.

📱Follow Us!
Instagram | Facebook | Twitter | LinkedIn | TikTok | YouTube