At a time when the rising cost of living hits harder on our most vulnerable communities, funding from the federal Emergency Food and Shelter Program (EFSP) continues to bring stability to thousands of Angelenos experiencing a crisis. This year, United Way of Greater Los Angeles and the local EFSP board awarded $5.9 million in funds to 181 local organizations working to prevent more people in Los Angeles from falling into homelessness.
For the past 40 years, United Way of Greater Los Angeles has led the EFSP local board in awarding over $200 million in federal EFSP funds to provide critical emergency support to local community partners helping with rent/mortgage, shelter, and food assistance to families and individuals in need.
More than 240,000 meals have been served by these organizations collectively, in the last 12 months. Altogether they also operate over 1,000 shelter sites across LA County, with a nightly shelter bed capacity of just over 13,400.
The National Health Foundation (NHF) is one of the 181 grantees that was awarded funds to expand its short-term residential care program that helps people like Sherolyn Scott, a survivor of domestic violence, who lived in the streets of Los Angeles for two years.
Sherolyn's story
"National Health Foundation is pleased to receive EFSP funding in support of unhoused individuals utilizing NHF's recuperative care programs and services. As a Housing-First, low-barrier facility serving those experiencing homelessness, it is our deepest commitment to provide supportive services that tackle issues such as food insecurities, health equity, and housing inefficiencies, all head-on," said Dr. Felita Jones, President and CEO of NHF. "By way of this funding, we can provide avenues for the individuals we serve to have stronger connections to the community and the social supports that are so vital to both their health and housing journey."
In an effort to help organizations to expand their housing assistance to rent-burdened families, this funding cycle the EFSP Board placed a high priority on homeless prevention programs. The goal is that households at risk of homelessness have continued access to critical resources like rental assistance, particularly after the expiration of LA County's Eviction Moratorium which left many households unprotected.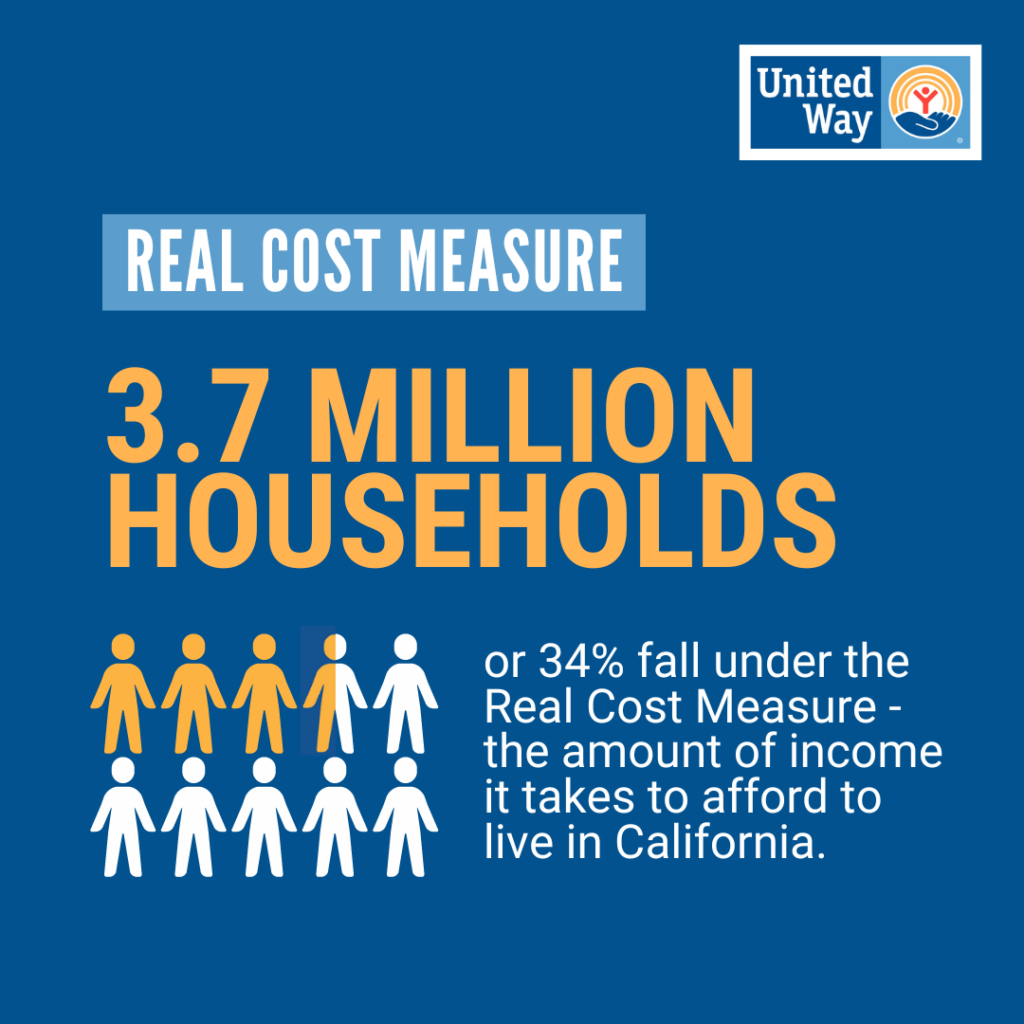 According to The Real Cost Measure in California 2023, a study released by United Ways of California last week, 3.7 million Californians and families – 34% of California households – do not earn enough to cover their basic living expenses like food, rent, transportation, health care, and child care. It also found that over 4.3 million households in California pay at least 30% of their income on housing.
Homeboy Industries, a community organization providing hope to formerly gang-involved and incarcerated people in Los Angeles, is also a grantee of Phase 40 of EFSP.
"Our reentry clients experience an array of barriers related to reentering into society including housing instability. With the support of United Way of Greater Los Angeles and EFSP, we are able to increase housing stability for the reentry population through rental assistance, housing navigation, and other move-in assistance programs/funding," said De Andre Comers, Director of Strategic Projects for Homeboy Industries.
"The support lifted a huge weight off my shoulders by helping my family move into a new place," said Byron Samayoa, a formerly incarcerated person who was released last year. Since he was not part of his family's lease agreement was asked to vacate the property. Samayoa and his family found a new place thanks to the assistance they received from Homeboy Industries for their first month's rent at their new place.
"Homeboy Industries is grateful for the support and partnership of United Way of Greater Los Angeles and together we have kept families housed and have aided to reduced recidivism and increasing opportunities for people to become contributing members of our community."
The study shows that Californians live in financial struggle at a rate that is 240% higher than the federal poverty measure, and 51% of Latino families, 45% of Black families, and 70% of single mothers in California struggle the most to make ends meet.
"The EFSP provides critical emergency funding support to our partners who are on the ground working tirelessly to provide Angelenos in need of basic food and shelter assistance," said Emily Bradley, Director of Strategic Investments for United Way of Greater Los Angeles.
"With the (EFSP) funds we have received, CCNP has been able to augment the grocery items we give to our families.  We are including fresh fruits and vegetables as well as milk, cheese and other products that we normally would not be able to provide to families.  We are grateful for the EFSP funding," said Margarita Alvarez Gomez, Executive Director of Central City Neighborhood Partners, a grantee of Phase 40. CCNP provides resources for low-income families to improve their health and financial stability in the Westlake- Pico-Union community.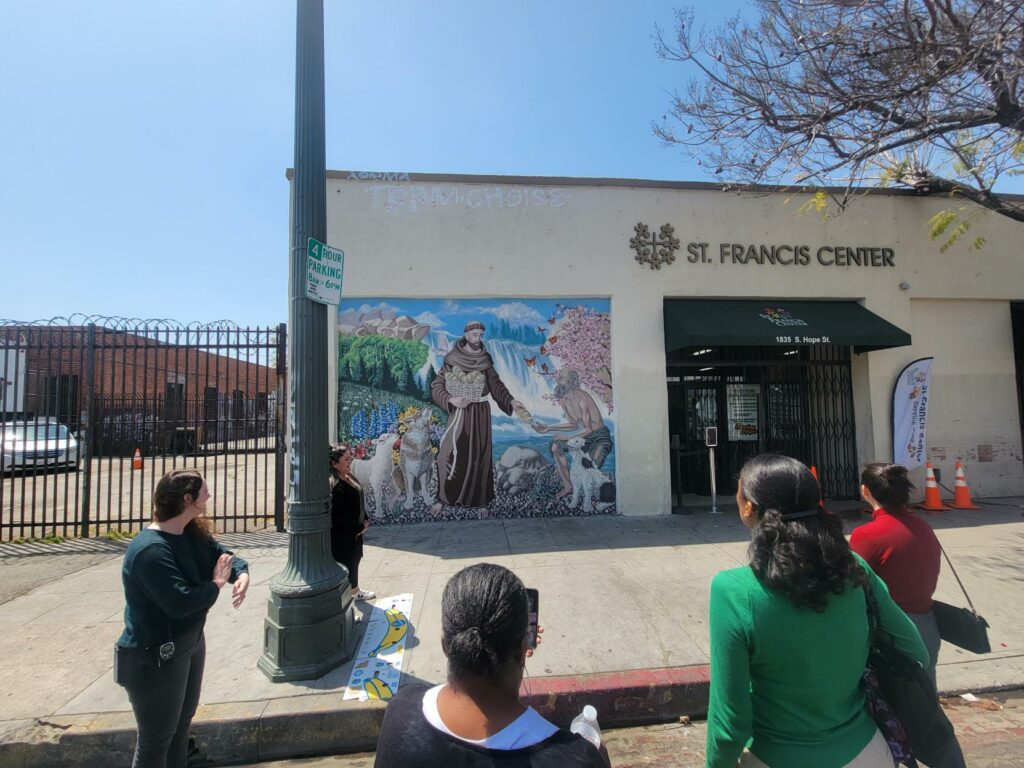 "Grantees have used these funds to expand shelter services, offer rental assistance, and bring healthy food to families. The EFSP advances a key component of our organization's community impact strategy by allowing us to support our nonprofit and government partners, and we are deeply grateful to be able to do that," Bradley said.
STAY CONNECTED WITH UNITED WAY OF GREATER L.A.

📱Follow Us!
Instagram | Facebook | Twitter | LinkedIn | TikTok | YouTube

📩 Stay United, Stay Updated:
Subscribe for exclusive policy updates, resources, latest news, volunteering opportunities, and more!