Many disadvantaged community college students in Los Angeles choose going to college not just to get an education but also to be able to feed themselves and their families. Some of them visit the food pantry or the shelter assistance office as their first stop on campus. Getting food and shelter assistance it's critical for them to stay in college.
According to the 2019 California Community Colleges Survey, #RealCollege, nearly 20% of California's 2.1 million community college students had been homeless during the previous year, and 60% responded to having experienced housing insecurity. The survey included more than 40,000 students across 57 campuses across the state.
In 2020, Los Angeles Community College (LACC) had an enrollment of 19,000 students, nearly 65 percent of them cannot consistently afford adequate food, and as many as 20 percent had experienced homelessness while enrolled.
"They're already making choices like 'Do I get behind on rent this month and put gas in my car or buy a bus pass and a textbook? Or do I feed my family and let rent go, or do I let everything go and buy the necessary textbooks that I need?' These are literally the decisions that 90% of our students are making," said Daren Lynne, Director of Special Projects & Academic Support at the Los Angeles City College (LACC) Foundation.
Lynne said LACC currently serves about 6,000 unhoused students. "It's not due to college, but community college looks like a way out of that for them… We serve a community with a homeless rate five times higher than any other service provider."
For Nigerian immigrant Samuel Emmanuel, a radiology student at Los Angeles Community College (LACC), staying in college, "would have been impossible" without the assistance he receives from the LACC Foundation. "It came to a point where I had to choose between staying in school or having something to eat," he said.
According to the  California Budget & Policy Center, the cost to attend a community college is about $20,000 a year. This includes food, housing, supplies, books, and transportation. Financial aid typically covers less than 40% of the total cost which leaves students to pay about $12,000 out of pocket.
"A big percentage of our students are parents, so they're not only providing for themselves, but they're providing for their children and their families. And they're coming to school to try picking things up," said Justin Mendez, Basic Needs Program Manager at Long Beach City College (LBCC), who runs the Basic Needs Center, where he says many students make their first stop as they're getting enrolled.
Thanks to a major disbursement, through the Los Angeles Emergency Food and Shelter Program (EFSP), thousands of Los Angeles community college students in need of shelter and food will be receiving assistance this fall. EFSP is overseen by a local board of nonprofits and government agencies and administered by the United Way of Greater Los Angeles.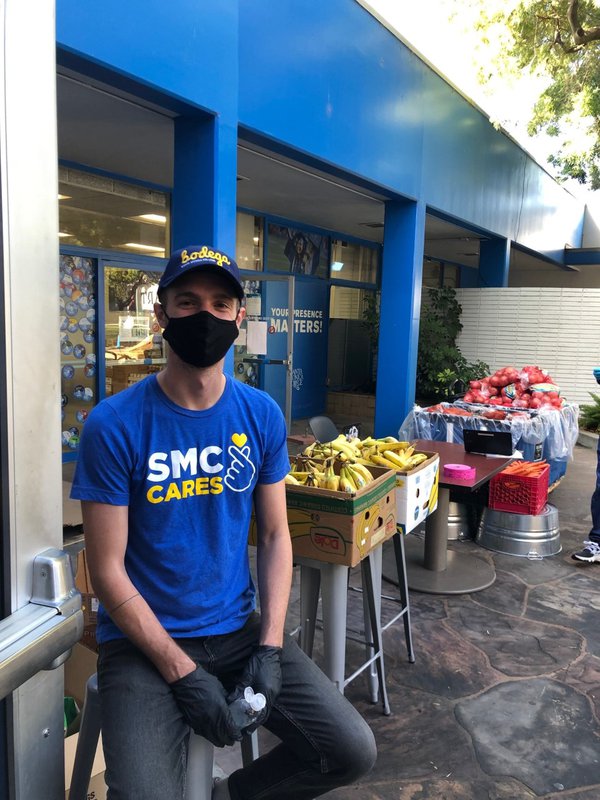 LACC is one of the three community college foundations in L.A. county, along with Santa Monica College (SMC) and Long Beach City College (LBCC), that were among the 190 nonprofit awardees that received part of the historic $30 million disbursed through the EFSP this current cycle. A distribution nearly three times larger than the typical funding cycles from previous years.
Since its inception in 1983, EFSP has helped distribute over $200 million in funding to organizations serving vulnerable populations in L.A. County, by supplementing and expanding the work of local social service organizations to assist people experiencing a severe economic crisis.
"We're grateful for being able to support three community college partners this year that provide critical, innovative services to high-need students experiencing hunger, housing insecurity, and the risk of homelessness," said Lynley Closson, Economic Mobility Program Officer for United Way L.A. "UWGLA and the LA EFSP local board are excited to support a network of over 190 grantees across the county with this historic level of funding."
Mendez said the EFSP funding is helping LBCC students in need in ways they have not been helped before by allowing the Basic Needs Center to expand services for an additional 50-60 students, from the 73 that are currently receiving the assistance. LBCC received over $70,000 in funding, which he said will be used to provide dining vouchers that can be used on campus and to expand the housing support for rental assistance.
"[Students] they're super thankful!" Mendez said, "I'm glad that because of this funding, they can rely on our Basic Needs Center to help them reduce their financial burden while they're in college."
Susan Fila, ​​who oversees the Bodega and Meal Project program at Santa Monica College (SMC), says the increase in funding has been a relief as there has been a dramatic increase in need over the last 10 years as at least half of SMC students experience chronic food insecurity.
"We have students who start with us, and they're already living out of their car… they're also not getting enough food, nutritious food, without the support of the college," Fila said.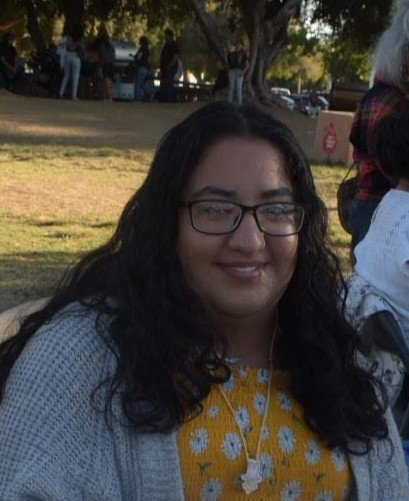 Saida Hernandez, a first-generation college student currently attending SMC, where she is studying forensics and photography,  began to experience food insecurity in the early days of the COVID-19 pandemic. Hernandez said her parents lost their job, and without a source of income, Bodega was the only option to feed herself and her family.
"At that time, I was able to get a taxi ride that I had access to because of my disability and was able to travel back and forth to Santa Monica to get food for me and my family each week," Hernandez said. She lives in Van Nuys, in the San Fernando Valley, nearly 18 miles away from campus.
The Bodega also provides students with other basic needs items and clothing.
"Honestly, without this help I would have had to take a pause with my college studies and I wasn't sure when I was going to return. I'm thankful I was able to continue,"

Saida Hernandez

First generation Santa Monica College student
Tracy Beidleman, Director of Grants for Santa Monica College Foundation, said the $280,000 in funding awarded to SMC through EFSP,  will help Bodega to operate additional days because currently, it opens only on Wednesdays and students have to stand in line since 9 am waiting for it to open at 11 am.
"We have approximately 200 students that we are able to help weekly with this program," Beidleman said. "We're very appreciative of being awarded the funds to expand our services. We look forward to a very strong partnership with United Way of Greater Los Angeles."
Hernandez feels confident that if she continues to receive this support, she will become the first in her family to graduate and hold a college degree. "I want to be able to have a job that allows me to support my family, have a good source of income, and travel and explore the world."
Emmanuel is also confident he will make it through college successfully because he believes every student in the United States should be able to receive the resources they need to get an education if they ask for assistance. "I think, in this country, no student should ever let a difficult situation prevent them from getting a college education."