When I heard the stories of a dozen of survivors of sexual and domestic violence last week on Denim Day, including from three Los Angeles Councilwomen, I realized that unfortunately, this issue is more common than we think. I also learned that domestic violence is not just a traumatic emotional experience for the victims but is also directly linked to homelessness.
Denim Day is a day of awareness about sexual and domestic violence across the world. Peace Over Violence is a nonprofit dedicated to building healthy communities free from sexual, domestic, and interpersonal violence; it has organized this annual event since 1999 in Los Angeles. This year it called for all of us to become allies and "upstanders" to protect each other and to support those women, men, and children who have experienced this traumatic experience.
According to the Downtown Women's Center data on women experiencing homelessness, 53% have experienced domestic abuse, and 27% experienced sexual assault in the last 12 months. It also shows that the lack of safe and affordable housing often forces women to choose between living with their abuser or becoming homeless. No one should have to make such a choice.
"Sexual violence is so insidious that one in four American women has been the victim of an attempted or completed rape in her lifetime," said Katy Yaroslavsky, Los Angeles Councilwoman representing District 5.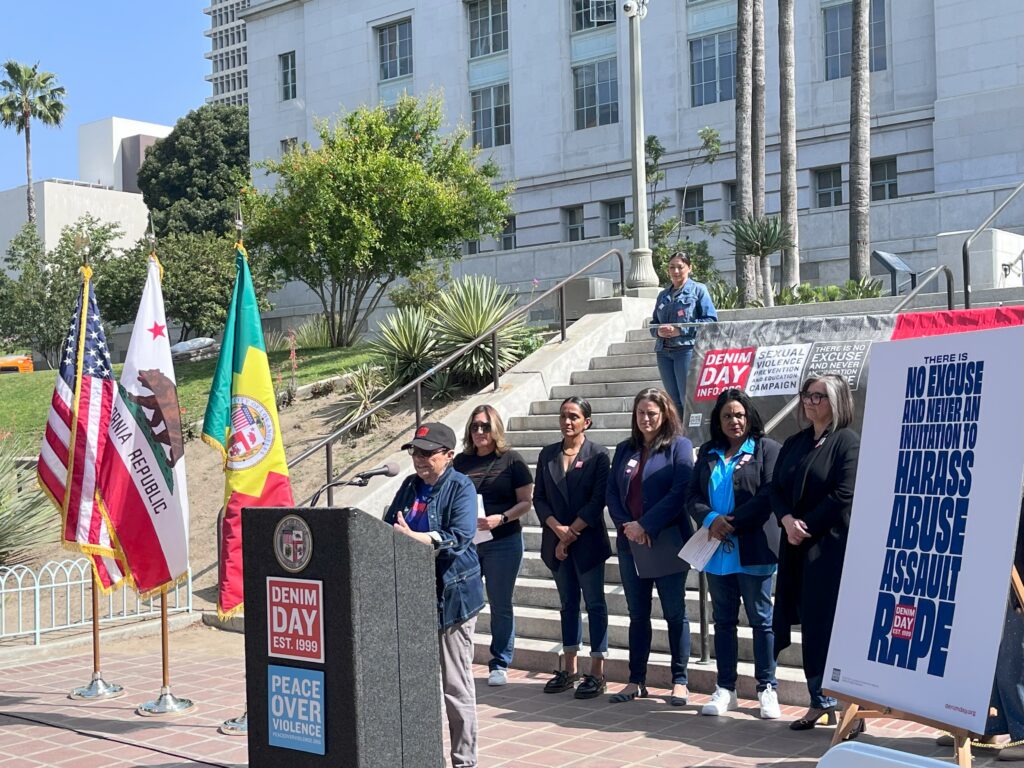 Nithya Raman, Councilwoman representing Los Angeles District 4, Eunisses Hernandez, Councilwoman of District 1, and Heather Hutt, Councilwoman for District 10, came out as survivors during the event.
Hernandez said she is a "survivor of harm and violence." She said the creation of the Office of Victim and Survivor Services in the city of Los Angeles is a project underway to create resources and pathways for victims of sexual and other kinds of violence where they can receive healthcare and mental health services.
Monica Rodriguez, L.A. Councilwoman District 7, said "Women that have experienced these traumas are often unprepared to sustain their lifestyle outside of those environments and likely end up homeless."
"So many people who are experiencing homelessness have experienced the trauma of sexual assault. It's not just that women who are houseless experience more sexual assaults while living on the streets, it's also that in their past they have experienced significant trauma and in some ways that trauma has contributed to them being on the streets," Raman said and noted as the city struggles with homelessness, it needs to center its approach on sexual assault and violence.
It was powerful to see many female elected officials, including Lt. Governor of California Elena Kounalakis, coming together to come up with solutions to end an issue that hurts so many people and communities.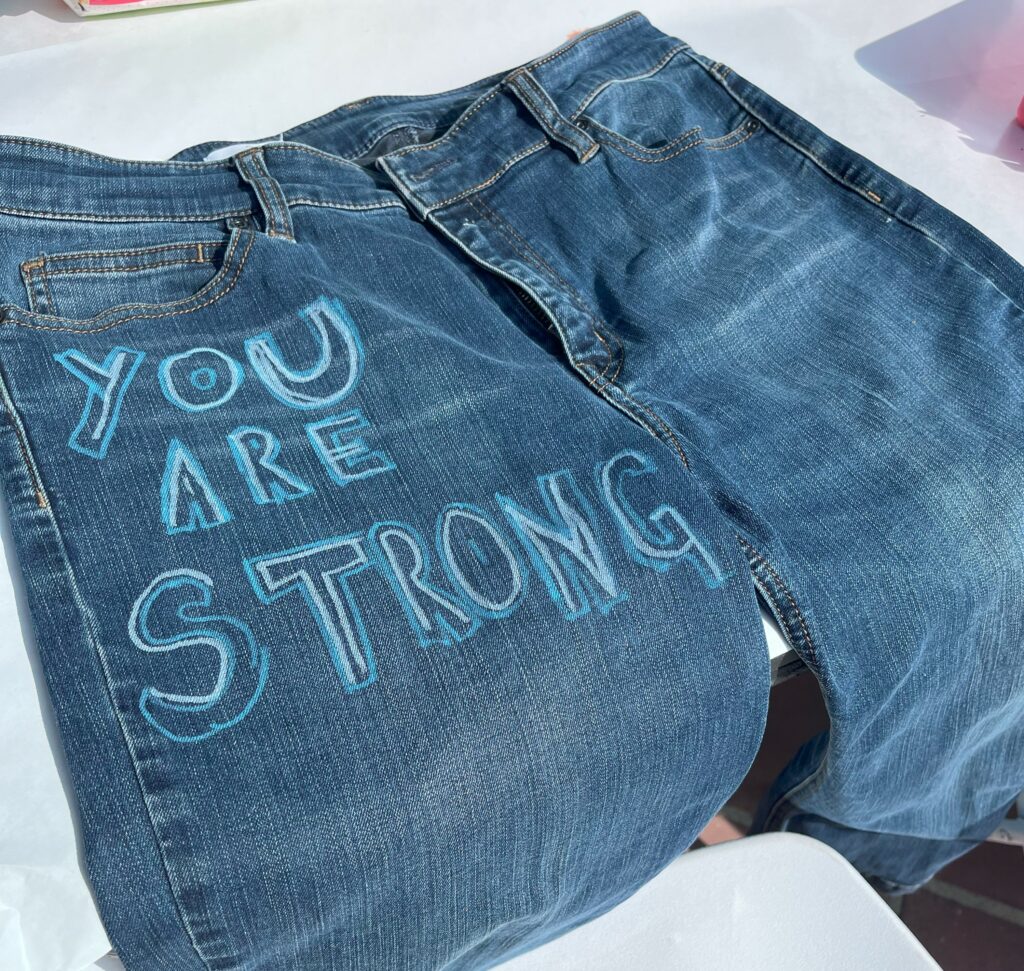 We are proud to partner with dozens of community organizations across Los Angeles that provide so many resources for women in crisis, such as shelter, food, counseling, and other essential services including, Downtown Women's Center, Peace Over Violence, and Alexandria House, a transitional shelter for women and children in Koreatown.
"95% of the women who call Alexandria House their home are survivors of some form of violence," said Michelle Tonn. "We want them to feel safe and offer them an opportunity to take a moment to breathe, and from there, we figure out how we can assist them with the ultimate goal of getting them into permanent housing."
For more resources, visit PeaceOverViolence.org.
You can also support our homelessness initiatives by joining our LA Giving Community today. Learn more here.

– By Esmeralda Fabian Romero
Esmeralda is the Content & Communications Manager at United Way of Greater Los Angeles. She was also a veteran journalist in Los Angeles covering education and is currently a community reporting instructor at the USC Annenberg School for Communication and Journalism. Follow @EsmeFabianED
STAY CONNECTED WITH UNITED WAY OF GREATER L.A.

📱Follow Us!
Instagram | Facebook | Twitter | LinkedIn | TikTok | YouTube

📩 Stay United, Stay Updated:
Subscribe for exclusive policy updates, resources, latest news, volunteering opportunities, and more!