Too often, the holiday season can be a financial burden for our most vulnerable neighbors. Knowing that LA Rams Starting Offensive Tackle Andrew Whitworth made all the difference by surprising families this past season of giving.
On December 23, 2019, just in time for Christmas, Whitworth spread the holiday cheer by generously purchasing gifts for every child residing at the Burlington Family Apartments, King 1101 Apartments and Culver City Family Shelter. In partnership with United Way of Greater Los Angeles, Whitworth was accompanied by his family, Rams COO Kevin Demoff, LA Rams team members and Free Safety Eric Weddle in providing a catered traditional holiday dinner to all the families, festive decorations and music. Staff and volunteers helped bring the Christmas spirit to life at these housing locations.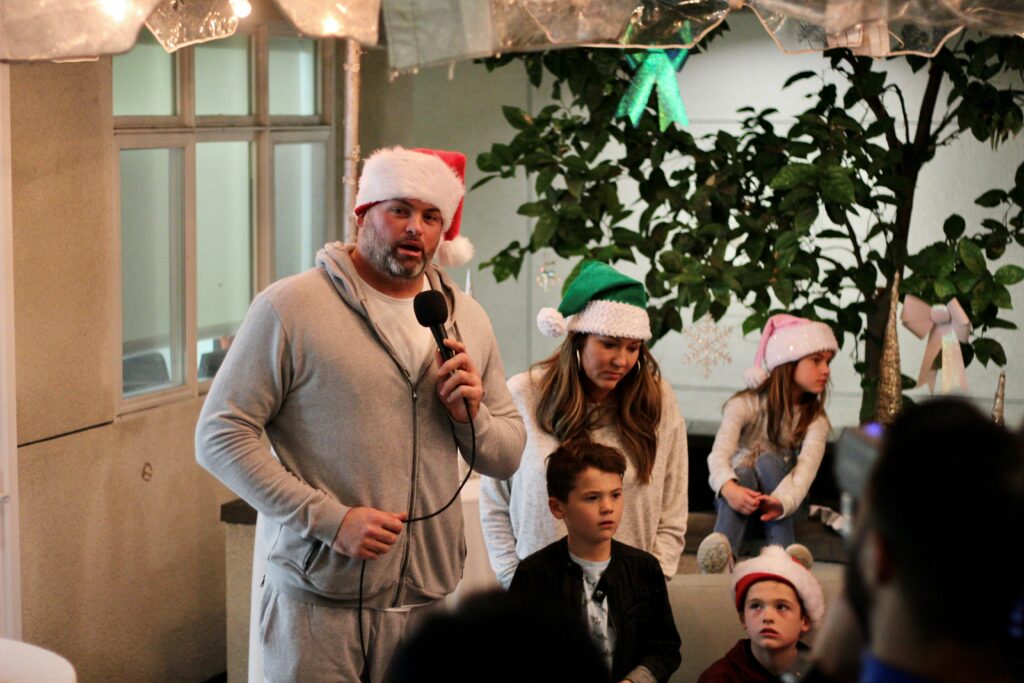 "Teamwork, family, and giving back are behind everything the Los Angeles Rams and Andrew Whitworth do. So we were excited when we got the call to help them bring that to life for the holidays" said Chris Ko Managing Director, Homelessness and Strategic Initiatives at UWGLA. "Homelessness can be an isolating experience, and our biggest teams and our biggest stars serve as an important reminder that we are all in this fight together."

As a final act of charitable giving for the evening, Whitworth surprised each family with a $500 grocery gift card, thanking each of them for sharing the warmth of the evening with his family.

Throughout 2019, United Way of Greater Los Angeles partnered with the LA Rams on numerous community impact events, most notably HomeWalk, the annual 5k walk/run to end homelessness in L.A. County. and will continue to do so in the new year.
Be sure to sign-up and consider attending upcoming charitable events such as HomeWalk scheduled for May 30, 2020. Or you can sign up for shelter housing and events in L.A. County who are always seeking advocates as well as partnerships.