The primary driver of homelessness in Los Angeles County is the lack of affordable housing. Many families were struggling before COVID-19 and this has been compounded by job losses and a lack of childcare brought on by the pandemic. A UCLA study from May found that 36,000 additional families could become homeless as a result of eviction without adequate protections for renters because of the pandemic. So far, local and state policies have only offered temporary help. Once they expire, a wave of evictions will almost certainly follow.
The work in eviction defense and organizing of Pandemic Relief Fund grantee Los Angeles Center for Community Law and Action (LACCLA) is closely linked to homeless prevention. "I know this from personal experience," Tyler Anderson, Attorney at LACCLA said. "When I lose a case, I often see my clients become homeless, at least temporarily. They live in a car or double up."
LACCLA is a nonprofit, community organization established in 2014 that provides both legal services and direct action supporting tenants. They build community power to effect change, hosting a weekly clinic that allows tenants to connect with their peers and speak to a lawyer. LACCLA is based in Boyle Heights, serving primarily monolingual Spanish speakers.
The organization has more than 250 members, and they don't charge for membership—as Tyler says, "we 'charge' participation. Anyone can get a consultation at a Saturday meeting, but for legal services they must become a member." That means coming to one out of every three Saturday meetings and participating in a civil engagement activity every three months, such as a weekly reading group.
As the pandemic hit, LACCLA quickly transformed their meetings to virtual and implemented mass texting software to communicate with their members. Instead of only focusing efforts in Boyle Heights and East Los Angeles, the virtual model allows LACCLA to connect with tenants from Alhambra to San Pedro. When eviction courts temporarily closed, the legal workload lightened, but community outreach and legal questions increased as people struggle to make rent and understand their rights.
"Unfortunately, we are seeing a lot more landlord harassment, using other coercive methods like lockouts and forcing tenants to sign new contracts or repayment plans," Tyler remarked. "We often step in to help mediate and negotiate between tenant and landlord."
A Wave of Evictions is Looming
New laws like the recently passed AB 3088 make a difference in temporarily preventing evictions. "We will see evictions continue to increase as courts open back up," said Tyler. "The biggest problem we see [with AB3088] is that tenants will be saddled with debt, and for most people the debt is unpayable. They can be evicted for lack of payment in February. A tsunami of evictions will be in February—a crisis, coming in early 2021."
LACCLA is restructuring their legal services to handle the anticipated wave of evictions by launching a collective defense program, and activating members who have been through the eviction process to volunteer and help their peers. "We will have someone to coach peers on how to testify, an evidence coach to help gather evidence, and a person on the team for emotional support," Tyler said. "All in the room with a defendant to help prepare them for court. Then our lawyers can focus on court work and legal paperwork."
United Way Fills the Gap
Despite the importance of this work, LACCLA began to lose funding because of the pandemic. They were at risk of having to suspend their Saturday clinic and let go of an attorney on staff.
"We are grateful for United Way, who have been surprisingly and refreshingly easy to work with," Tyler said. "United Way listened to us. They helped us focus on where we felt money could do the most good, not on having us jump through hoops."
With help from United Way of Greater Los Angeles, the Saturday clinic that serves dozens of Angelenos each week will continue. LACCLA will be able to continue to help people facing evictions as they anticipate needs growing in our region.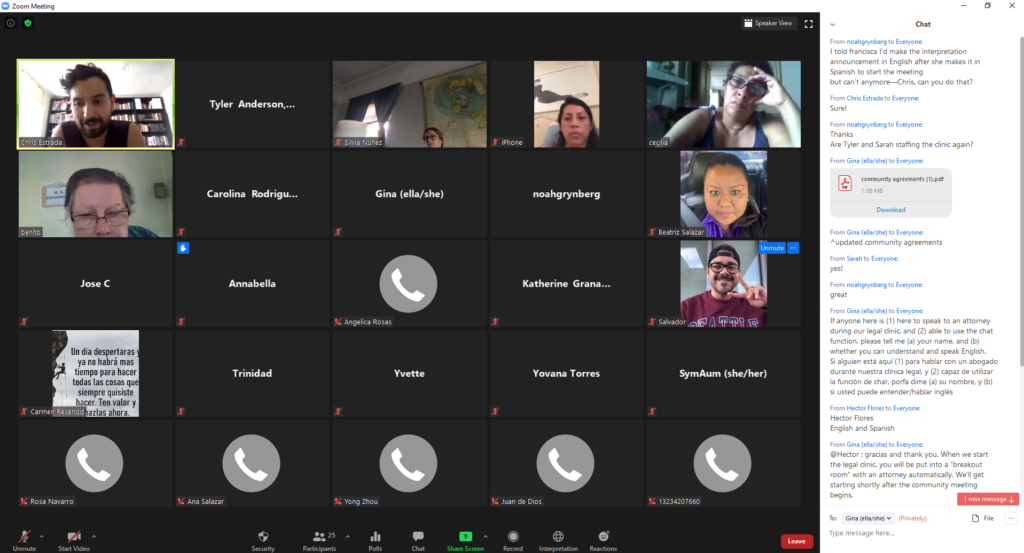 Keeping People in their Homes
Thanks to the support of United Way, LACCLA has already made dozens more connections with people at risk of eviction, helping them understand their rights and have a support system should they need it. Two recent stories of women who have been able to stay in their homes thanks to legal representation from LACCLA.
Rosa, an older adult, lives in a substandard apartment. Holes in the wall and additional problems make the space unsafe. She didn't want to pay rent until the landlord made the necessary repairs. He filed an eviction lawsuit. With LACCLA's help, Rosa was not evicted, and her landlord is beginning to make repairs.
Sonja, another older adult, tried to pay her rent, but her landlord didn't receive the check because it came back in the mail. The landlord filed an eviction notice. After LACCLA spoke with the landlord, he accepted the check. Sonja has been able to stay in her home.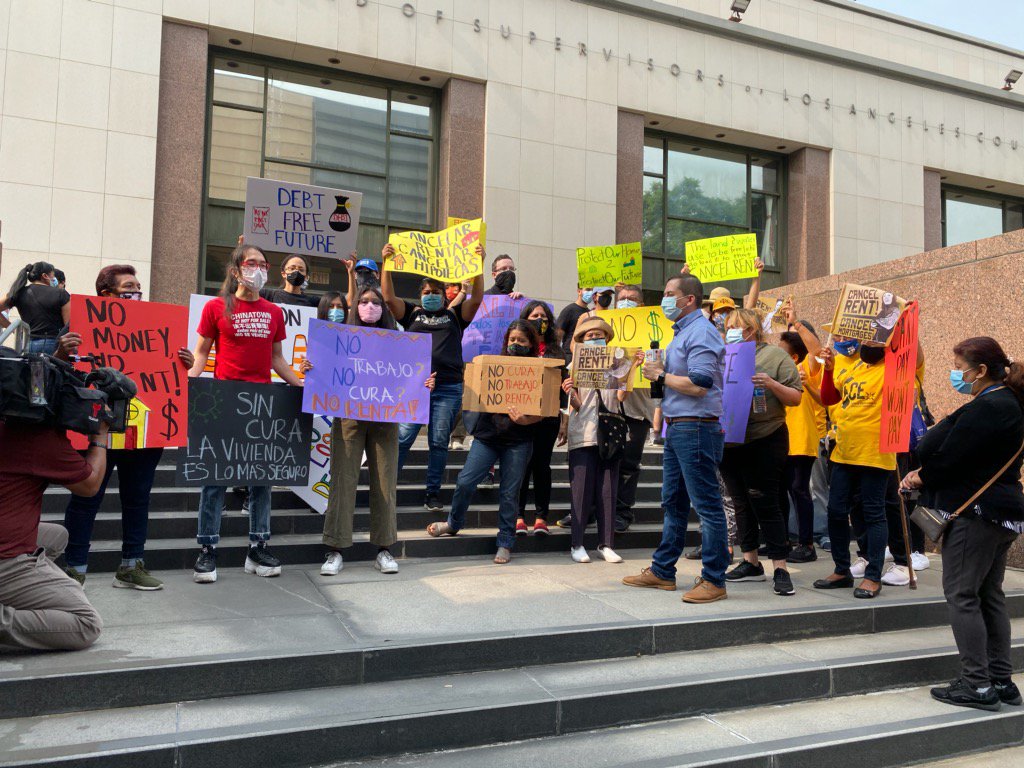 Fixing a Broken System
"Evictions are very common, with 30 thousand per year in LA County. They are often considered a cost of doing business for landlords," Tyler remarked. "COVID has shone a light on how destructive eviction is on someone's life, changing the perception of evictions."
Tyler pointed out the positive role that landlords can play in preventing evictions by working with their tenants. He asks landlords to "put themselves in tenants' shoes and work it out so the tenants can stay. It will be impossible for many people to pay back rent. Have a realistic conversation and work out a partial payment plan."
While Tyler and his team take great pride in letting people know their rights and fighting to expand those rights, he laments some fundamental issues within our system.
"We live in a system that protects and values private property over individuals," he stated. "If you're a worker who stops getting paid and you take your employer to court, it will take 2 years. As a landlord it takes 21 days. The state has created a process to specifically favor landlords. It will always be a losing battle in this system."
However, in the last couple of years he has seen the unincorporated LA County rent control law make a huge difference in his work. "There is a night and day difference in work after rent control passed," he said. "Now most County cases, we win. This filters down to in court representation and negotiation. The fact that the power relationship has changed has made a huge difference."