Every year, thousands of Angelenos join WalkUnitedLA to raise awareness and funds to ensure people in crisis can afford housing, access to education, and opportunities to thrive in the largest and most prosperous county in the nation. Prosperity should not be a privilege for some but something we all can build and share together.
United Way of Greater Los Angeles is not alone in that belief. This year's WalkUnitedLA, hosted in partnership with Los Angeles Rams, was joined by nearly 10,000 people of all ages and diverse backgrounds at SoFi Stadium on Nov.12. Some walked, others ran, and many showed up to enjoy the post-walk celebration, but together participants were able to raise $1 million for the cause!
News coverage of WalkUnitedLA 2022
WalkUnitedLA evolved from United Way of Greater L.A. 's flagship event HomeWalk, the single largest annual event to end homelessness nationwide. Since 2007, this annual event has united Angelenos supporting bold solutions to end poverty. Over the years, more than 125,000 people across Los Angeles County have raised over $10 million to end homelessness for over 20,000 of our unhoused neighbors.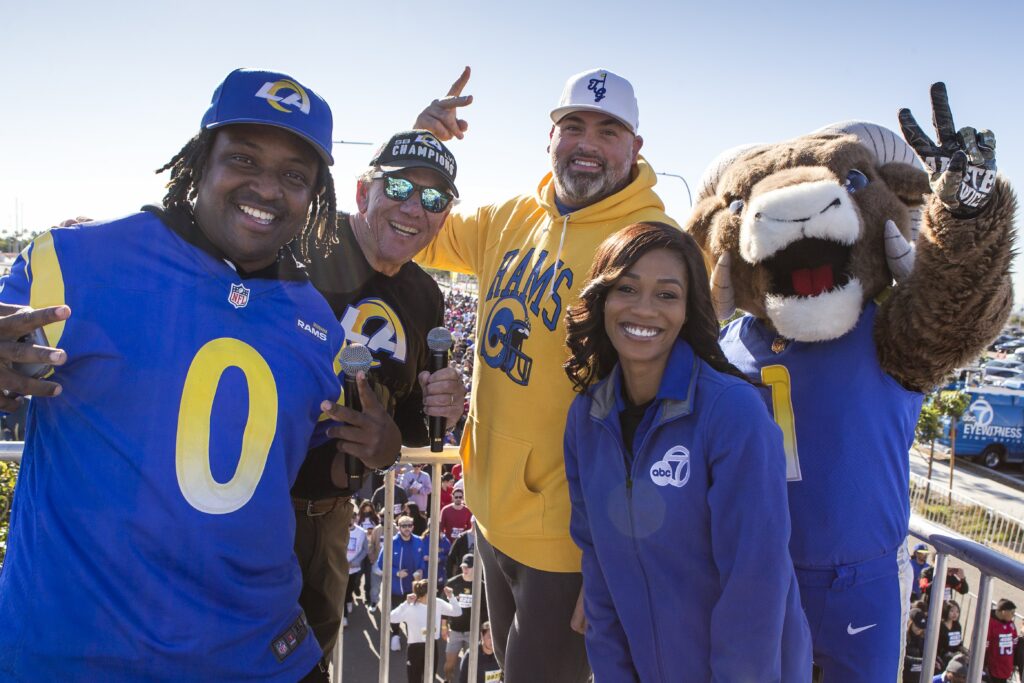 "To be asked to be chair of WalkUnited LA is a humbling honor. We can come together, help our community in L.A.… helping people get themselves homes, in L.A. is one of the biggest issues. We're trying to do everything we can in a positive way."

Andrew Whitworth

Super Bowl LVI Champion and former LA Rams player
Andrew Whitworth named WalkUnitedLA 2022 Honorary Chair
Participants at this year's walk also enjoyed a special commemorative celebration for United Way L.A.'s 100 years of service with live entertainment headlined by Grammy-nominated recording artist Aloe Blacc, Blue Breeze Band, LA Can Network's Freedom Singers and a live set by DJ Mal-Ski. The runners/walkers also indulged in twenty local restaurants for the Flavors of Inglewood, a beer garden, a classic car show, Rams kids' zone, and more!
This event was possible thanks to the generous support of more than a dozen sponsors including Conrad N. Hilton Foundation, Margie &Robert E. Petersen Foundation, Annenberg Foundation, East West Bank, KPMG Foundation, Health Net, and our main media sponsor ABC7.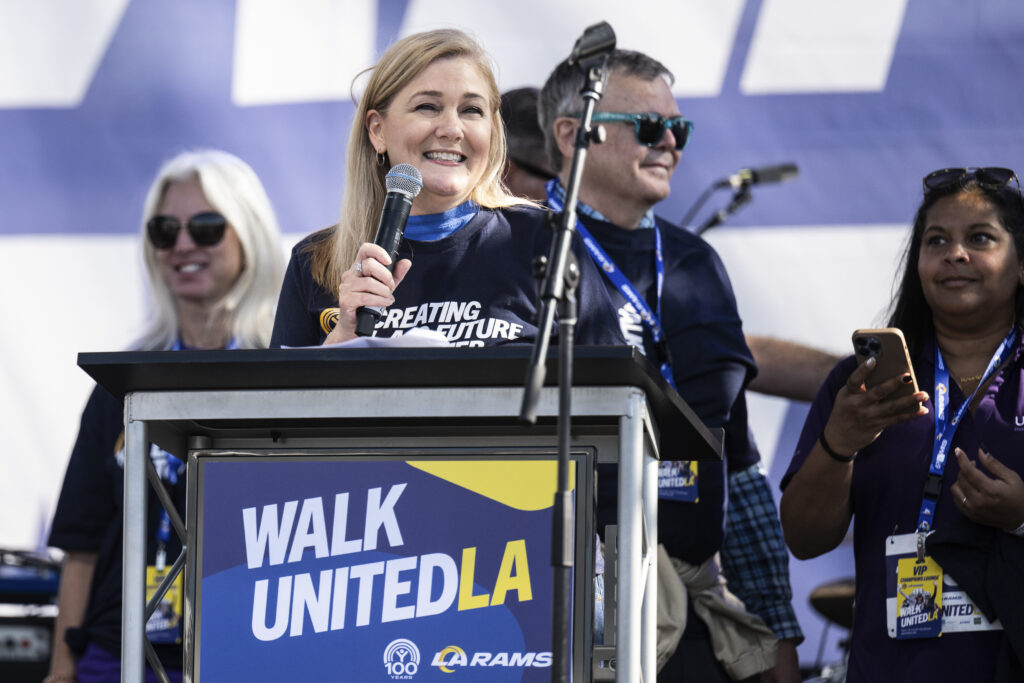 "Thousands of people came out to support students, working families, and people experiencing homelessness across greater Los Angeles. It was a beautiful day, showing the best of what we can do when we come together."

Elise Buik

United Way of Greater Los Angeles President & CEO
News coverage of WalkUnitedLA 2022
WalkUnitedLA 2022 by the Numbers
– 10,000 participants
– $1 million raised
– Nearly 200 teams competed for top fundraiser spots
– SoCalGas team came #1 with close to $100,000 raised and nearly 800 participants
– East West Bank raised over $39,000 with over 300 members followed by City National Bank, and JPL.
– Since 2007,  more than 125,000 people from across Los Angeles County have raised over $10 million to end homelessness for over 20,000 of our unhoused neighbors  
– Nearly 70,000 people are experiencing homelessness in L.A. County
– 1.5 million neighbors are living in poverty
– Almost 850,000 students don't have access to basic academic resources.
You can still be part of WalkUnitedLA 2022 by making a contribution here. The donation window closes by 12/31/2022.