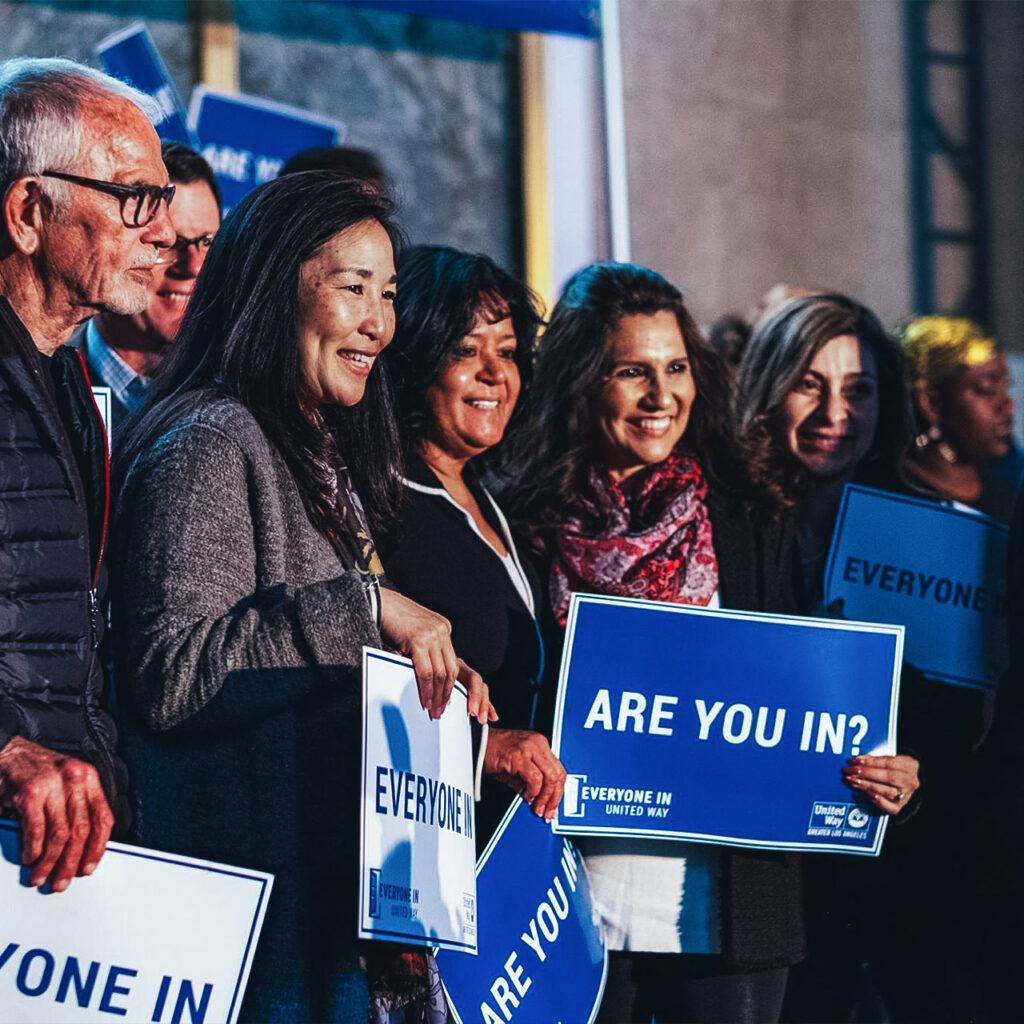 What is it?
Everyone In (EI) is a grassroots movement to advocate for unhoused community members and end homelessness in Greater Los Angeles. In partnership with over 120,000 L.A. County residents, EI harnesses and amplifies the collective voices of everyday people to drive critical housing reform and policy change at the local and county levels.
Everyone In sustains this movement's momentum by celebrating progress, putting pressure on the government, and organizing neighbors to speak up for change—keeping us on track to create affordable, supportive housing in every part of L.A. County.
What's the impact?
Helped spearhead the approval of a $43M affordable housing development in Chatsworth

Championed the passage of Proposition HHH to fund affordable housing across L.A.

Built a base of 120,000 supporters since launching in 2018

Organized dozens of neighborhoods across L.A. County to support thousands of new units of permanent supportive housing

Provides ongoing technical assistance to local governments, housing justice advocates, and neighborhoods that are serious about housing all of our neighbors currently living on the streets

Hosts monthly workshops to offer resources for organizing, advocating, and effectively communicating around the issue of homelessness
How can I get involved?
Anyone is welcome to join Everyone In! Sign up and learn more at Everyone In's website.
Explore other ways we're supporting people in crisis