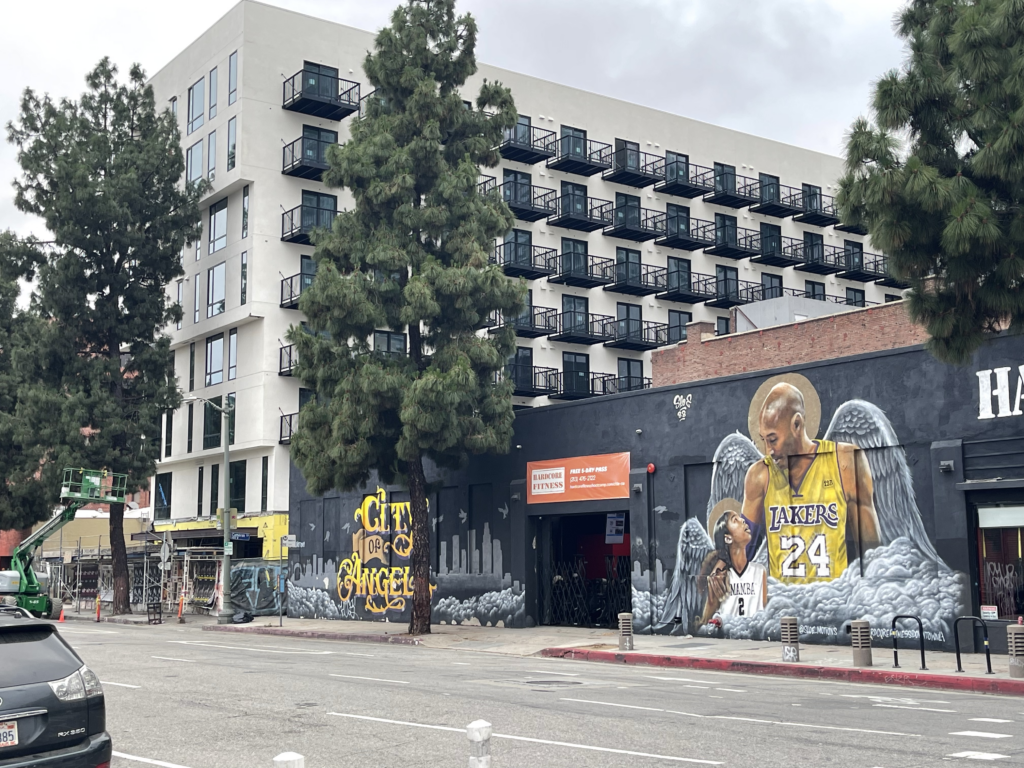 The Affordable Housing Initiative (AHI), launched by United Way of Greater Los Angeles (UWGLA) in 2021, has proven to be one of the most innovative solutions to L.A.'s leading driver of homelessness: the lack of affordable housing. 
To date UWGLA has secured and raised over $170 million in collaboration with Apple, Conrad N. Hilton Foundation, Kaiser Permanente, Spiegel Family Fund, Jordan Corngold & Susannah Blinkoff, PNC Bank, U.S. Bank, Barclays, Nixon Peabody LLP, Chapman and Cutler LLP, and Orrick, Herrington & Sutcliffe LLP who provided philanthropic investments, private capital, or in-kind contributions which were fundamental to the realization of this initiative. Fund II closed, raising over $110 million.
An essential fixture of UWGLA's holistic approach to addressing the region's homelessness crisis, AHI provides flexible, below-market capital to affordable housing development firms owned or led by women, people of color, and LGBTQ+ individuals.
At a time when the rate environment is tighter than ever, and the cost of constructing affordable housing continues to rise, this initiative must continue to explore opportunities to make housing more affordable in our communities.
"Barclays is constantly striving to develop innovative financial solutions to the ongoing challenges presented by the lack of affordable housing, and we are proud to be a partner to the United Way of Greater Los Angeles in its efforts to eliminate homelessness," said Damian Busch, Director, Barclays.
Time and time again, L.A.'s communities have clarified that our top concern is ending homelessness and creating more affordable housing. That's why business leaders, non-profit leaders, philanthropists, and individuals have come together to innovate and build at unprecedented speed and costs.
"AHI actualizes United Way of Greater Los Angeles' mission by providing new solutions to long-standing challenges. By streamlining financing, offering flexible, below-market capital, and investing in creative designs, AHI cultivates shared prosperity in Los Angeles," said Elise Buik, President & CEO of United Way of Greater Los Angeles. "AHI creates solutions for affordable housing development while directly contributing to the health, welfare, and quality of life of the residents in L.A. County."
By reforming the model for affordable housing development, 
AHI reduces the average total development cost in Los Angeles from over $650,000 to under $300,000 per unit, and the average construction timeline is reduced by 12 months on average.
The outcome is the development of cost-effective, rent-restricted housing for low-income L.A. County residents, including those experiencing or at risk of homelessness. The most recent L.A. County homeless count showed us that more than 75,000 people in Los Angeles don't have a safe or stable house to sleep in every night.
"Housing insecurity directly effects millions of people across California," said Todd Wilson, PNC regional president for Greater Los Angeles. "PNC is focused on making a positive impact in the communities we serve. As a leading provider of capital to affordable housing projects, we are pleased to work with community organizations like United Way of Greater Los Angeles to help address the affordability gap and homelessness."
Fund II included a $96.1 million social bond. U.S. Bancorp Investments, Inc. served as Underwriter and also helped in obtaining a second party opinion on AHI's sustainability framework. This innovative social bond structure provides investors with detailed annual social impact data reporting across multiple attributes of the related affordable housing developments.
With the close of Fund II, United Way is invested in developing over 1,100 affordable housing units across ten county projects. Fund II will invest in three developments from Housing Diversity Corporation in Downtown L.A. and Hollywood and one from Innovative Housing Solutions in South L.A. "Chapman and Cutler LLP is proud to have played a key role in the financings for both of UWGLA's Phase I and Fund II affordable housing initiatives. We have long been committed to helping financial services entities develop and advance innovation in the affordable housing space, and we appreciate being part of the team that supports UWGLA's work to transform housing insecurity for vulnerable individuals and families in Los Angeles," said Juliet Huang, Partner with Chapman and Cutler.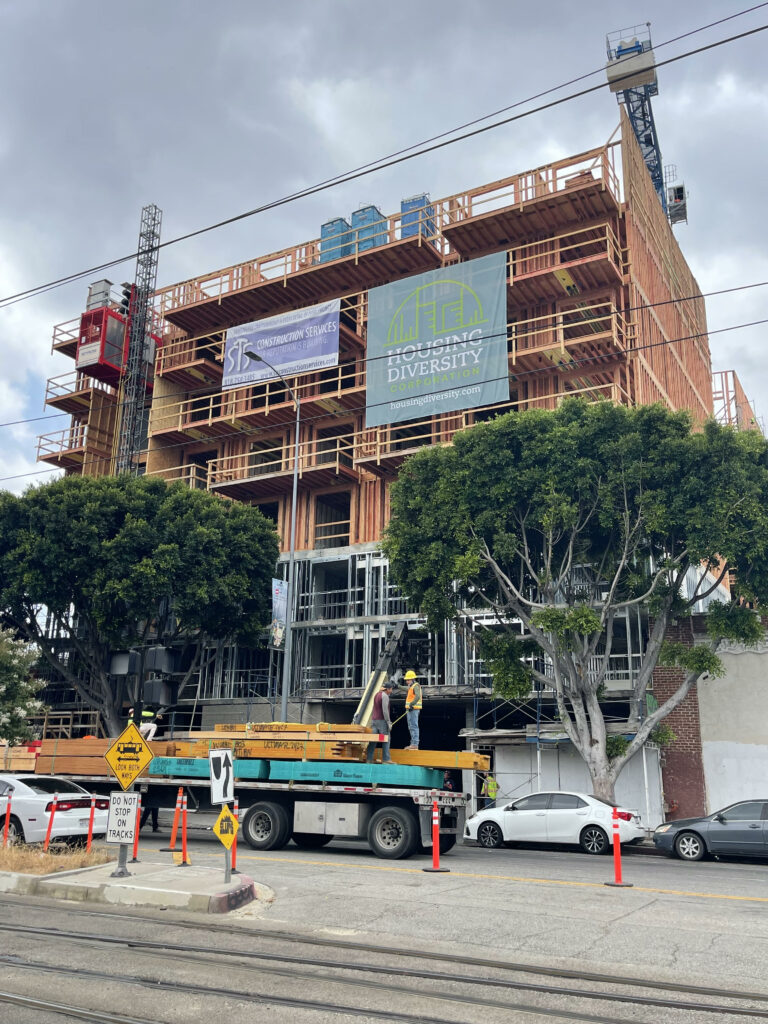 Phase I supported six projects across the communities of Koreatown, South L.A., Downtown L.A., Chinatown, and Boyle Heights from diverse developers, including Treehouse, FlyAwayHomes, Holos, Venice Community Housing, Social Justice Learning Institute, CRCD, Little Tokyo Service Center, RNLA and Fideicomiso Comunitario Tierra Libre.
"We see this new partnership with the United Way of Greater Los Angeles as a great opportunity to help local communities increase the supply of affordable housing for individuals and families in need," said Edward Salvador, Community Investment Program Manager for CommonSpirit Health.
AHI loan agreements also include an affordability covenant to ensure that units remain affordable for targeted tenants for at least 20 years after project completion. UWGLA's Community Capital team selects eligible projects and developers that can achieve the highest social impacts with the lowest project costs and time efficiencies to bring units to market quickly. The chosen developers and their property managers are required to fill over 50% of their units with tenants whose incomes are below 30% of the area median income through referrals from Los Angeles County's coordinated entry system.
AHI's mission goes beyond addressing housing needs; it is about creating inclusivity and diversity in our neighborhoods.
Over the next 12 months, UWGLA's Community Capital team aspires to raise $250 million to invest in rent-restricted developments that will provide housing for an additional 2,000 low-income L.A. County residents, continuing to offer alternatives to traditional affordable housing financing tools.

Want to dive deeper into this transformative effort? Check out the 2023 AHI Investor Report and see how we are making a real difference in L.A. Let's unite and support affordable housing for all.
Also, try out the Investor Alignment Tool for potential Community Capital investors to understand how closely your investment priorities align with our investment priorities.
STAY CONNECTED WITH UNITED WAY OF GREATER L.A.

📱Follow Us!
Instagram | Facebook | Twitter | LinkedIn | TikTok | YouTube

📩 Stay United, Stay Updated:
Subscribe for exclusive policy updates, resources, latest news, volunteering opportunities, and more!