Asking for donations
Now that you've set up your fundraiser, it's time to invite people to join in and donate.
This part can be intimidating, especially if you've never done it before, so we put together some resources to help you get started.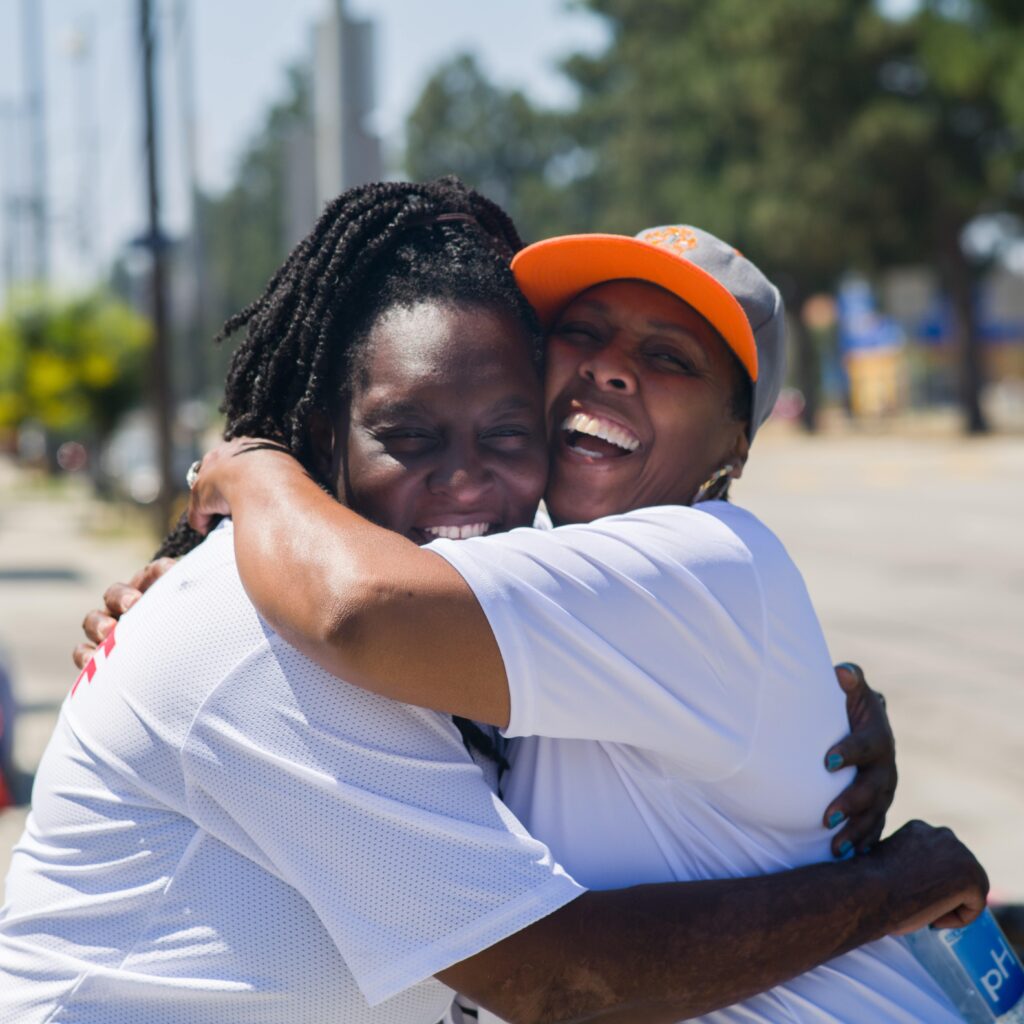 Make it personal
Share why you're raising money and what this means to you.
Tips 
Share any stories or experiences that motivated you to contribute

Choose a meaningful milestone, like your birthday or an important anniversary

Articulate your own beliefs and values
Examples
For my birthday this year, I'm raising money for United Way of Greater Los Angeles,

one of LA's most trusted nonprofits, bringing people and resources together to help each other during hard times. I couldn't have gotten through the last few years without the support of my community, so now I want to give back and help those in need. 

As someone who's lived in Los Angeles for over 30 years, I've seen our region change a lot. One of the changes that has affected me most is the staggering rise in homelessness over the last few years, with a 9% increase countywide in the last year alone. I believe that every person deserves a home, so I'm raising money for United Way of Greater Los Angeles.
Send an email
Reach out directly and ask for support.
Tips 
Personalize your message! Reference conversations you've had with the person you're emailing or other details, like their interests.

Let them know how their contribution will support our collective efforts to help Angelenos in need by describing specific outcomes. 

Include any statistics that you find helpful to illustrate the issues you care about.
Template
Dear [name],
I believe that no one should have to sleep on a sidewalk or in a car, especially in a region as prosperous as ours, and I know that you feel the same way. That's why I was heartbroken to learn that the 2023  L.A. County Homeless Count report showed that more people are now without homes. This includes young people who were in foster care and older adults. There are now at least 75,518 people of all ages who will sleep tonight in places like shelters, cars, under bridges, or on the street. 
Today, I'm asking for your help to support our neighbors in need and change the trajectory of our housing crisis by donating to my fundraiser for United Way of Greater L.A.: [LINK TO YOUR FUNDRAISER]
For 100 years, generations have trusted United Way of Greater L.A. to help navigate natural disasters, economic hardship, housing instability, and so much more. Today, we are helping people build a new future of prosperity and racial equity so that everyone is supported in crisis and every community can own a share of L.A.'s future.
Your donations can dramatically improve the lives of those who need it most in our community by investing in new ways to end homelessness, create more affordable housing, and support communities that have often been overlooked. This can help these neighborhoods build wealth over generations and provide equal opportunities for success in the future.
Thank you for your support and compassion! It means a lot to me that you care about our region and our neighbors.
Sincerely,
[your name]
Post on social
Spread the word on Facebook, Instagram, Twitter, and whatever other platforms you use.
Tips 
Show progress! Include your fundraiser goal, how close you are, and how much you have left to raise. 

Include an image! Download one of the graphics below or choose a photo/graphic of your own.

Ask people to share and repost! Use the built-in capabilities of each platform and reach your friends' networks in addition to your own.
Templates
When you give, it makes a huge difference for so many people and families in Los Angeles who are having a tough time. Please consider supporting my fundraiser for [TAG UNITED WAY OF GREATER L.A.] here: [LINK TO YOUR FUNDRAISER]
Thank you for all of the birthday wishes! This year, in lieu of gifts, I'm asking for donations to [TAG UNITED WAY OF GREATER L.A.] to help people experiencing the ongoing crisis of poverty and build shared prosperity by closing the racial wealth gap. Your support would mean the world to me: [LINK TO YOUR FUNDRAISER]
We can do more together than we can alone! Thanks to your generous support so far, my fundraiser for [TAG UNITED WAY OF GREATER L.A.] is just $100 away from the goal.  If just 20 people donated $5 each, we could raise (or exceed) that in no time. 
In Los Angeles County alone, over 75,500 individuals and families are without a permanent home. I believe that no one should have to sleep in a car or on a sidewalk – and if you do too, please consider donating to my fundraiser for  [TAG UNITED WAY OF GREATER L.A.] here: [LINK TO YOUR FUNDRAISER]