Celebrating 40 years in LA
Join HOK in Supporting United Way
Our work is centered on people who are struggling to find support in the short term and prosperity in the long term, so that each person is able to feel a deep sense of belonging in their community of choice, with the resources to live, work and thrive together.
Monthly donations are vital
Long-term change requires a long-term commitment. When you become a monthly donor to United Way, you provide a steady financial base that allows us to uplift local nonprofits and support L.A. communities through sustained, meaningful partnerships.
More impact, More programming, More access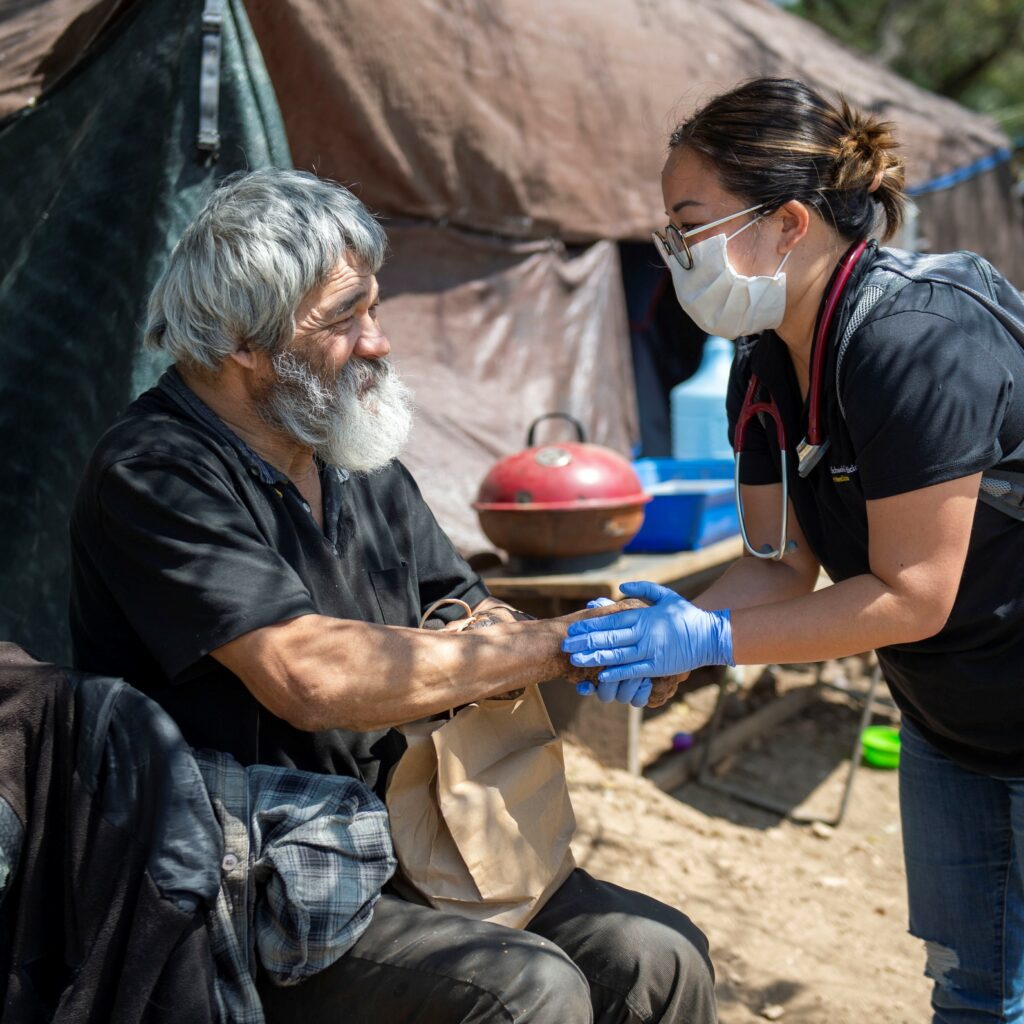 Follow the progress
Receive regular, in-depth updates from the United Way team and local experts about how donations are helping to address the unique challenges facing L.A. communities.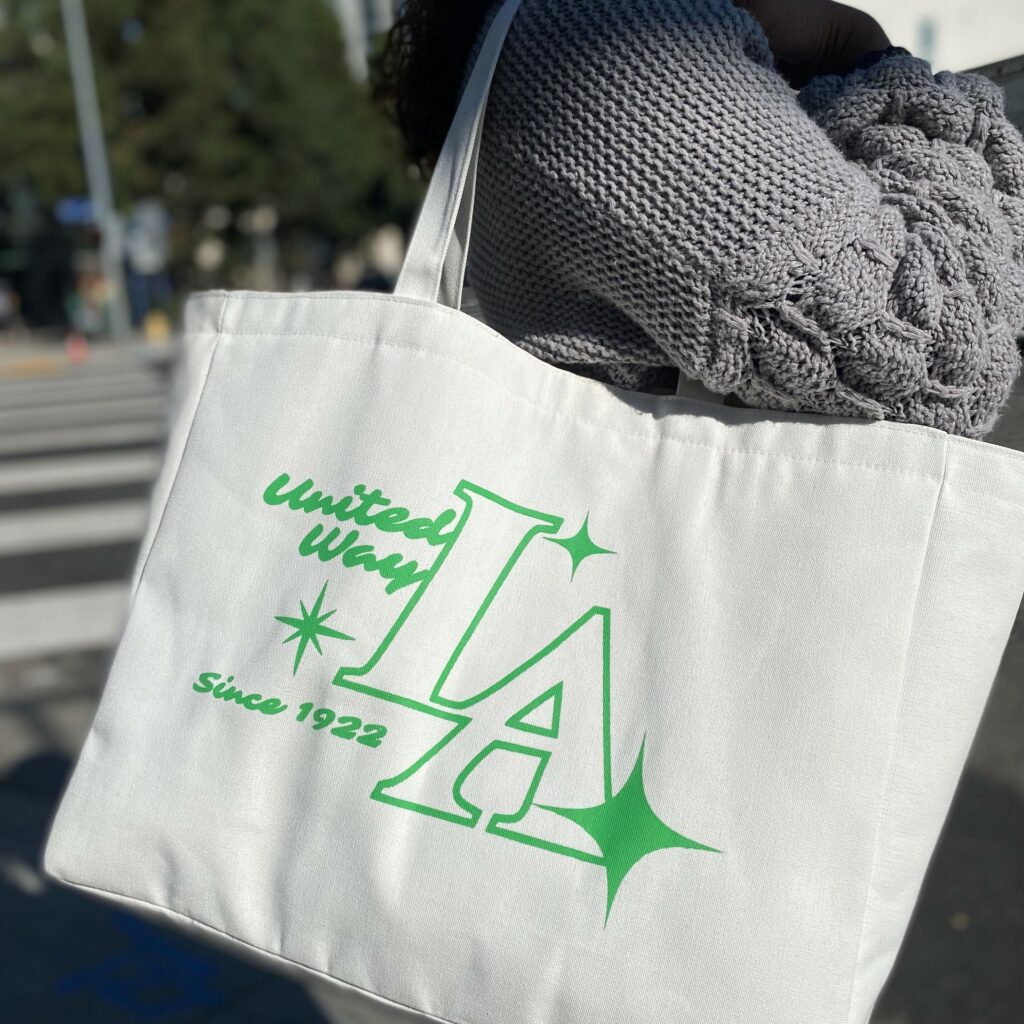 Carry your weight
For members giving at the $25 per month level or higher, receive a free UWGLA X UPRISERS "Tote for the Most" Bag. Finally! A luxuriously-lined canvas tote bag that's so spacious, you'll actually use it!*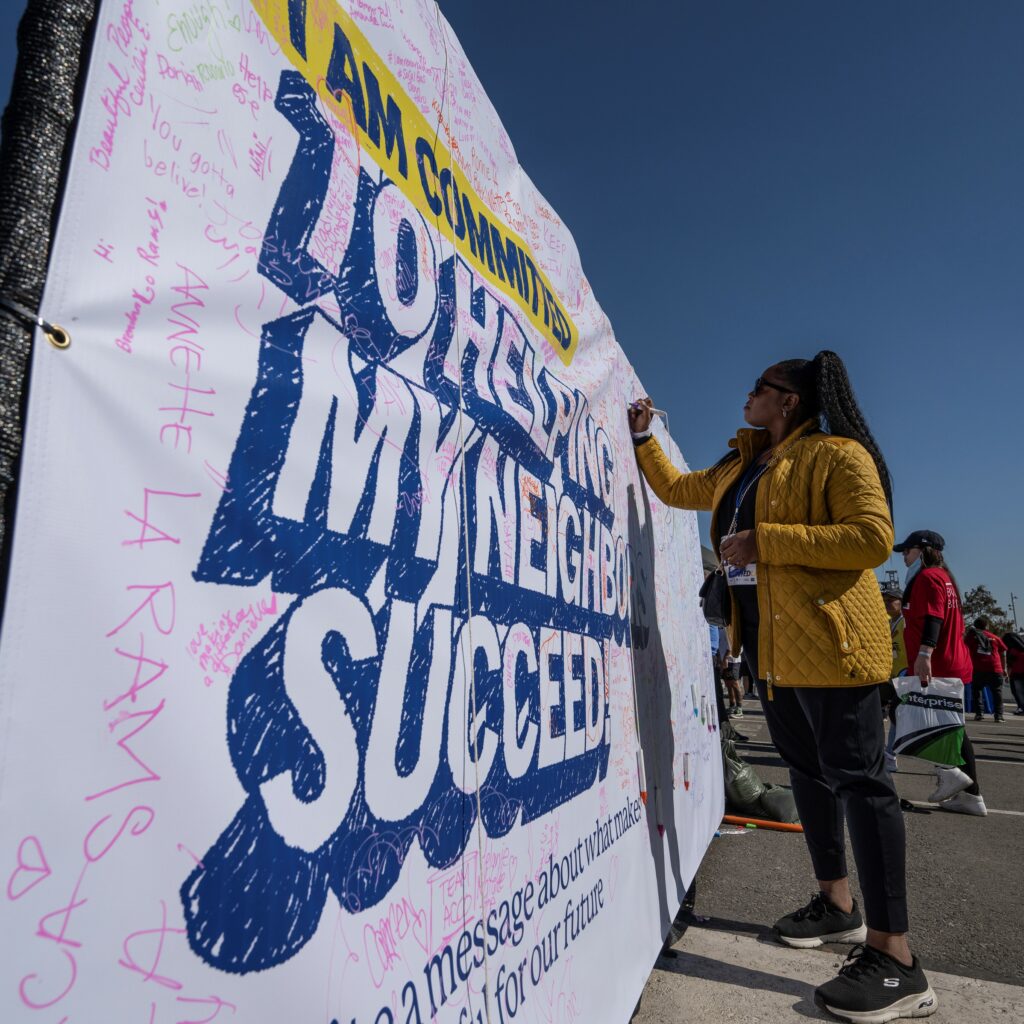 Take action
Discover even more ways to give back to the community. Raise your voice with us as an advocate, attend a workshop, volunteer to support L.A.'s students. The opportunities are endless.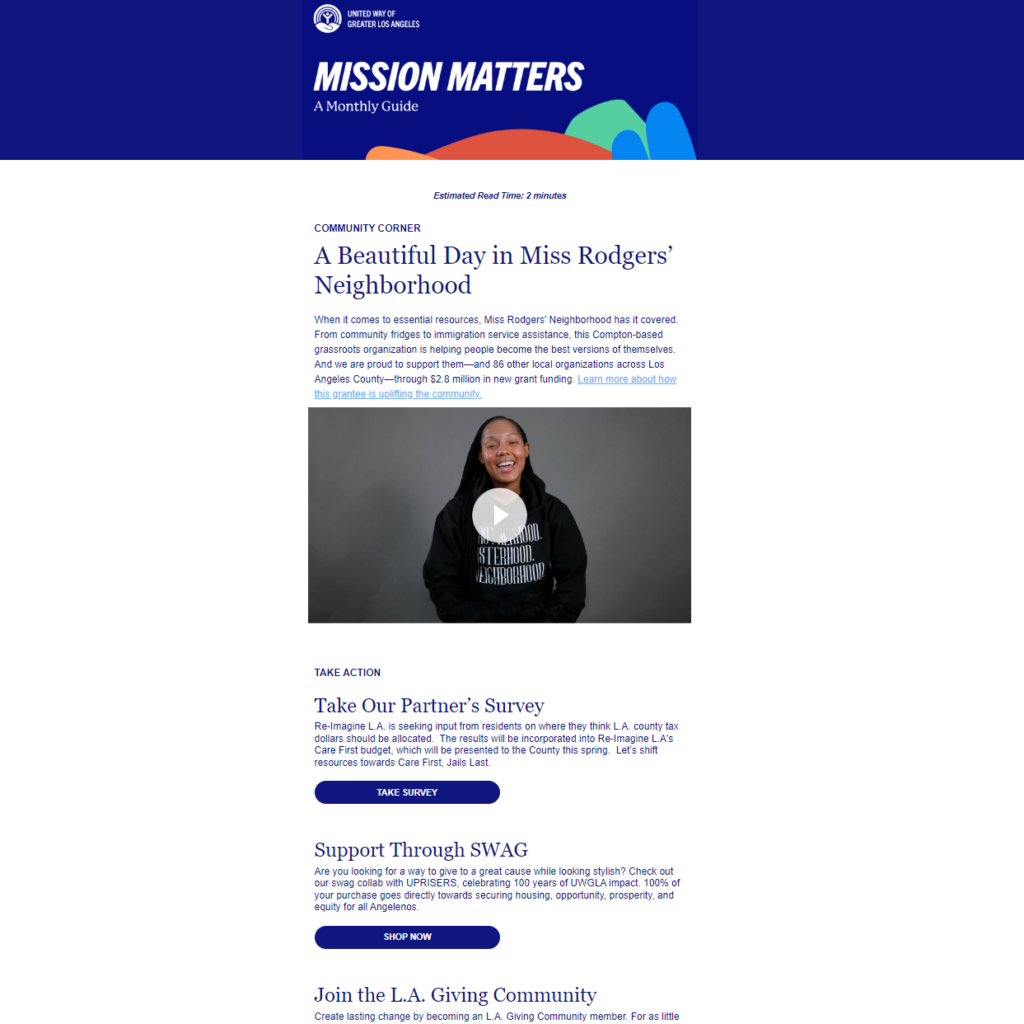 Be the first to know
Keep in the know with our regular email updates. You'll learn about new merch releases, receive discounts on United Way gear, and continue your good deeds in style.
*UWGLA X UPRISERS "Tote for the Most" Bags are a limited-inventory product, and will be shipped out to members who have made a minimum of three recurring donations of at least $25 per month.