Through your support in 2021, we helped tens of thousands of Angelenos take positive steps out of generational poverty. The 2021 Impact Report highlights stories of people touched by our work. Here are a few efforts from this year that we are especially proud of:
1. Walked united for housing, education and opportunity for all
In partnership with the Los Angeles Rams, over 5,800 participants, virtually and in-person, raised nearly $800,000 at the first ever WalkUnitedLA at SoFi Stadium in Inglewood this November.
2. Helped families close gaps through utilities assistance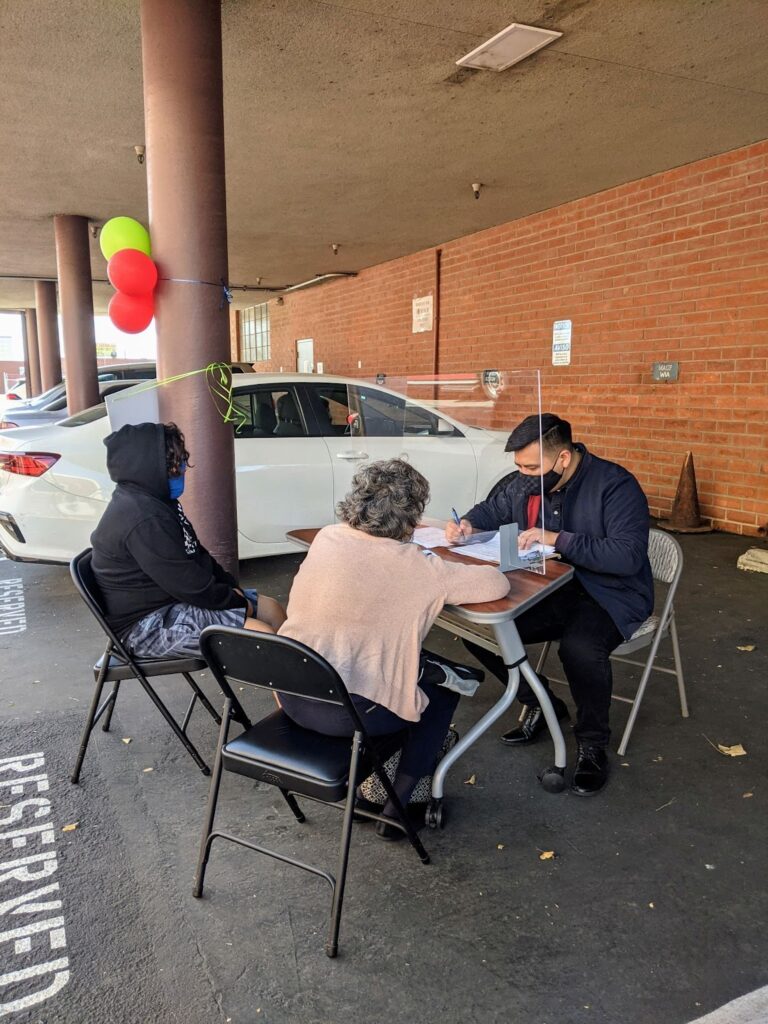 Since 1982, we've partnered with Southern California Edison and SoCalGas to provide utility assistance through 80 community-based agencies in Southern California. We stepped up our efforts in 2021 to meet the growing need of families during the pandemic.
4. Brought more permanent supportive housing to the county
From increased use of modular technology to the city expediting qualified projects, our accelerating permanent supportive housing initiative continues to break more ground and bring more people inside.
5. Offered a better response to unsheltered homelessness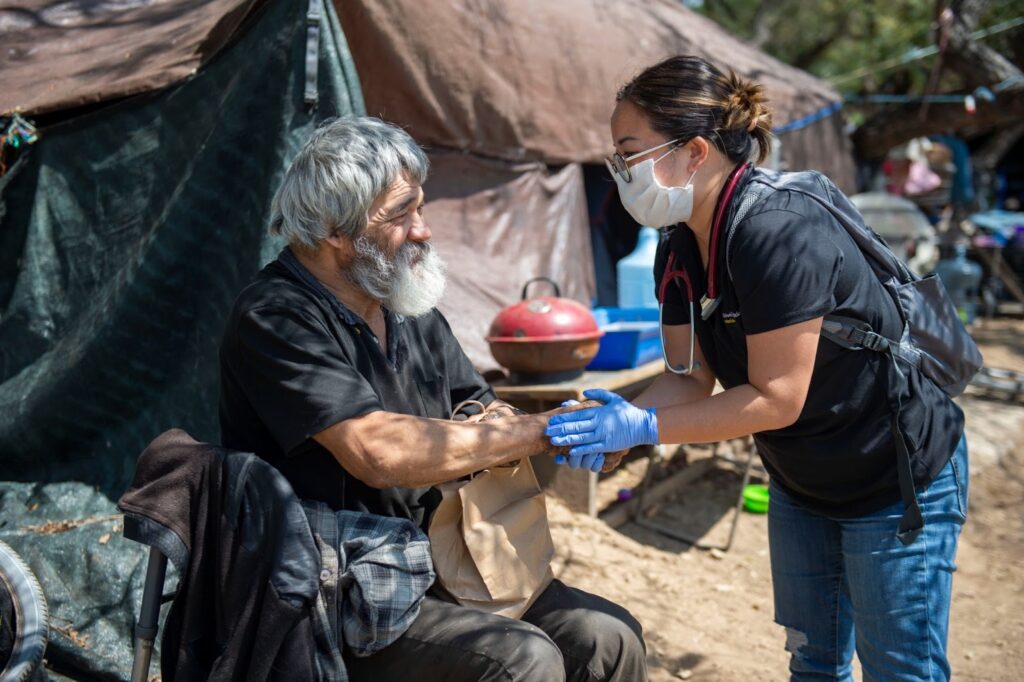 Our Street Strategy for L.A. County report offered a blueprint to address the crisis of unsheltered street homelessness by proposing effective solutions to end street homelessness sooner while making life safer, healthier and more humane.
There is still work to be done and struggling families need our help. Join us in 2022 as we: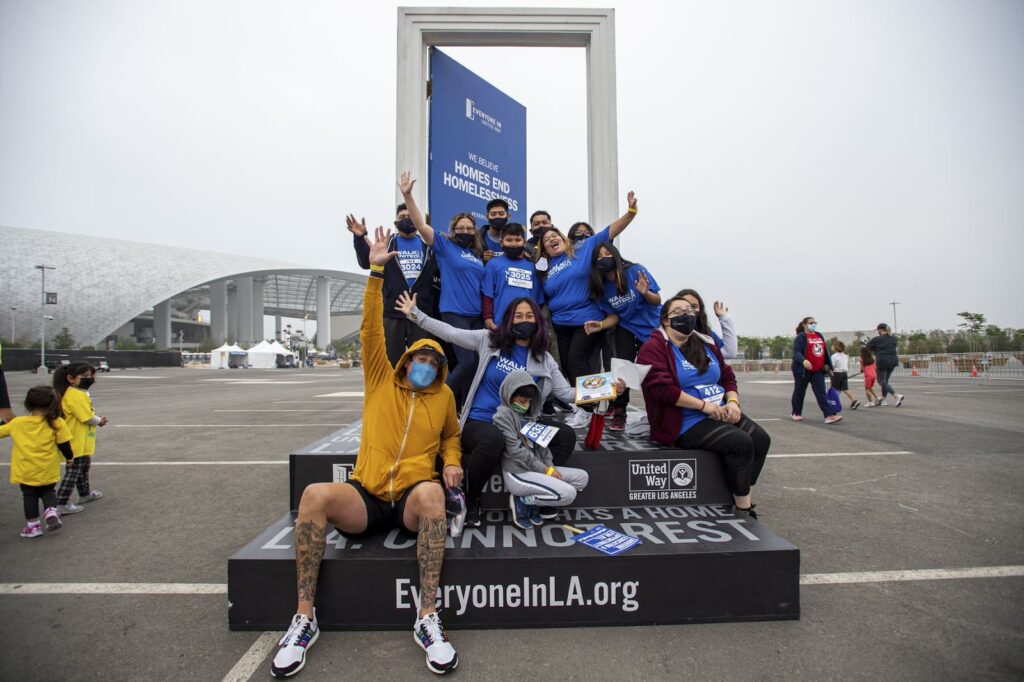 1. Provide a lifeline to families with rental assistance
Working with public and private partners, we will continue to provide both families and small landlords with direct rental assistance through community partners in some of the hardest-hit communities of South LA, Southeast LA, and Antelope Valley, protecting people from eviction and falling into homelessness.
2. Focus on ending homelessness for our seniors
With all the urgency demanded by getting our older neighbors off the streets and into safe housing, our Older Adult Strategy will coordinate plans to bring this vulnerable population home for good.
3. Create affordable housing units faster and at a lower cost than ever before
Early next year, we will formally launch our Affordable Housing Initiative to support bold, innovative financing and construction models with units that rent for less than $1,000 per month. Initial findings estimate a savings of about one year in construction time, a reduction of $218,000 in development cost per person, and roughly $6,000 annual savings in rent.
4. Ensure safe, stable and affordable neighborhoods for Angelenos to call home
We are a founding member of the Our Future LA (OFLA) coalition to support low-income renters, create more affordable housing, and address the disparities of resources and community investment across L.A. County. OFLA will keep pushing legislation that can bring about a future for our county that works for everyone in every neighborhood.
As we celebrate our Centennial in 2022, we are committed to raising the funds and the public awareness needed to end homelessness, provide equitable and quality education to all students, and ensure greater economic mobility and increased access to opportunities for working families and individuals. Join us as we help L.A. County recover and rebuild from the pandemic in a just and equitable way.